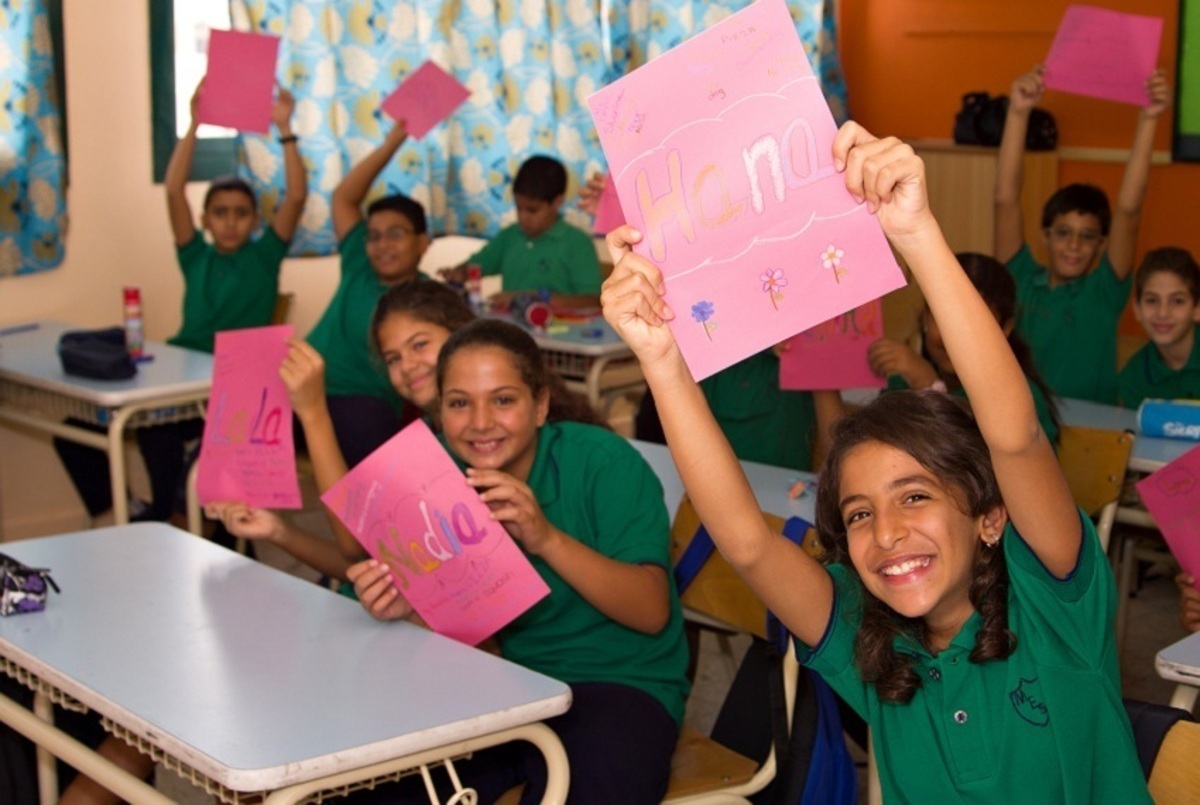 Many parents in Cairo are angry at the rise in the cost of school supplies on the back of a continuous increase in school tuition fees, as their children settle in for the first week of the new school semester.
Parents interviewed by Egypt Independent claim that the cost of school items, like notebooks, pens and pencils, uniforms, and transport fees reached the point of "absurdity," claiming that the cost of everything has doubled, and sometimes tripled.
"I have 3 boys, two of them are in a British system, and the youngest is in an American system. Getting them good quality school bags to endure their heavy books cost me around  EGP 4,000," Rahma El Medany, 37, told Egypt Independent on Monday.
"And this is merely the bag, empty, without the insane requirements the school gives us to buy for the year's supplies," she said.
Dalia Ismail also complained about the prices of the school's uniform.
"Inflation is getting us really bad. I went to buy the school uniform and I found that the cost doubled. I decided I'm tailoring it for my daughters instead, it would cost me so much less. I used to pay around EGP 1500 for the standard uniforms, as well as the training clothes. Now it costs more than EGP 3000," Ismail said.
"Just because we may afford it, does not mean we're okay to pay it. There should be a sense for the value of money spent, and we're already spending way too much for what education should ideally cost," she added
Inflation soared in July to its highest since 1986 after the government cut fuel and energy subsidies. The cuts were a condition of a $12 billion, three-year loan program agreed last November with the IMF, which included subsidy cuts, tax increases and looser capital controls.
Reyad Abbas spent last weekend wandering around Maadi's stationery shops with a list of what his two children need for the start of their semester.
"Usually my wife used to go to these stationery trips, but she was sick, so I decided to take my 13-year-old son and my 6-year-old daughter to get them their school supplies," he said
"I was shocked. For starters, I have no clue why kids need to be burdened with all of these stationery products. 20 pens and pencils, and 10 rubbers? Are stationeries going to run out of business throughout the semester? Why do we have to hoard all these supplies?," he queries.
Abbas spent more than EGP 2000 to buy his children's school supplies, a sum of money he thinks is "ridiculous."
It was reported on social media recently that angry parents stormed the campus of a high-end German private school in New Cairo due to an increase in fees.
Ahmed El Wishey wrote a sarcastic Facebook post ridiculing the amount of school supplies the school requested for his son in Kindergarten.
"If I had told my father I wanted all these supplies to go to baby class he would have disowned me," he wrote, sarcastically.
He attached a picture of the supplies: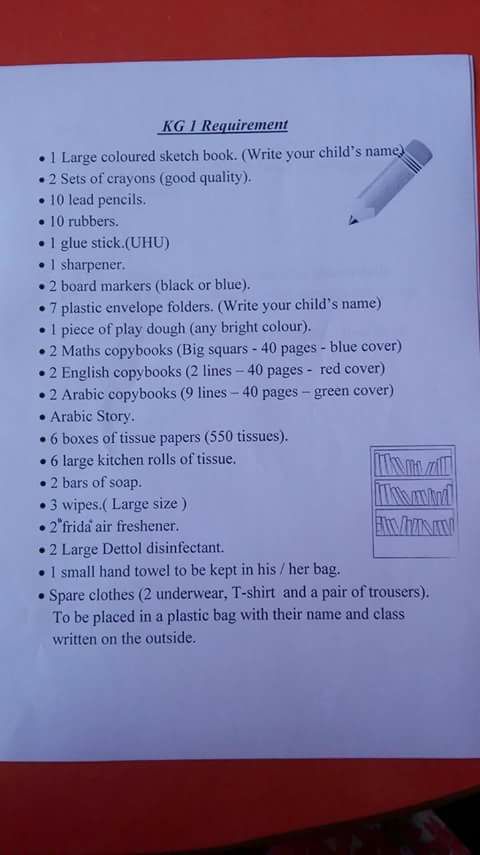 According to the Ministry of Education about 20 million students were enrolled in schools around Egypt in the year 2015/2016. Fewer than 2 million of those go to private schools.
Madiha El Sayed, 44, has a daughter in high school. She thinks that it is unfortunate that government schools "have failed to provide quality education."
"They lack teachers and facilities due to which people do not want to send their children to government schools. If the ministry improves the quality of education in government schools, people will start admitting their children to government schools, and the journey of education would be bearable financially," she said.
"I suggest that the government take immediate action and improve the quality of education in government schools, because that is the only way private schools' fees will be controlled," El-Sayed added.
In addition to some 52,000 public schools across Egypt, the Arab world's most populous country is estimated to have over 7,000 private schools, over a hundred of which are described as American or international schools.
Egypt's primary-level education, which spans a period of six years, was ranked second-to-last worldwide – standing at number 139 – by the World Economic Forum's Global Competitiveness Report for the year 2015-2016.
Yearly tuition fees in private schools reach a whopping $24,000 for American and international schools.