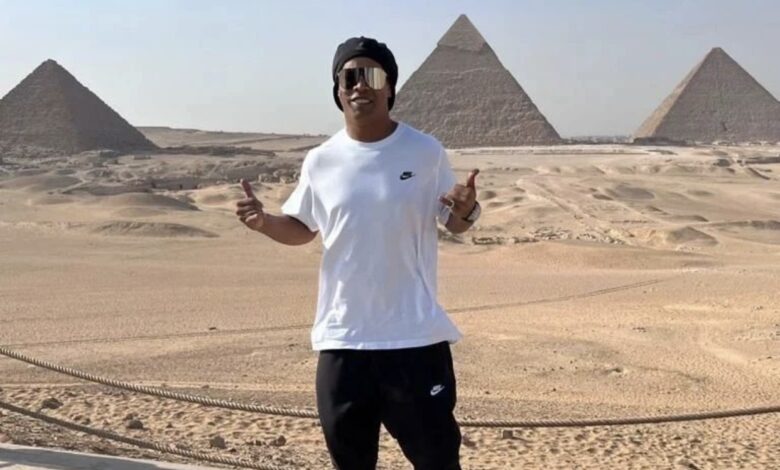 Brazilian football star Ronaldinho expressed his happiness to be in Egypt and visit the Pyramids.
He says that Egypt gave him a lot in his early years, when he participated with his country in the World Cup for Juniors.
Ronaldinho visited the pyramids of Giza, and expressed his great admiration for the pyramids area and the greatness of the Egyptian civilization.
He added, during his interview with the "Match" program broadcast on the Sada al-Balad channel, that Liverpool star Mohamed Salah is one of the best players in the world at the present time, adding that he wished to play alongside him.
About the three best players in the world in the meantime, Ronaldinho said: "Messi, Neymar, Mbappe and Mohamed Salah are the best in the world right now, and I see that all international leagues have very big players and stars."
About Salah's renewal of his contract with Liverpool, he commented: "The player should be happy with playing [football regardless of the club],  because if he is happy, he gives his best."
Ronaldinho concluded his statements, directing his advice to young people, saying: they must believe in themselves in order to succeed and achieve their dreams.
The Brazilian star had been on a short visit to Egypt since May 23, during which he inspected some tourist areas, especially the pyramids, at the invitation of the Eastern Company Club.
The former Barcelona and Milan player also participated in a five-way match with former Egyptian football stars.