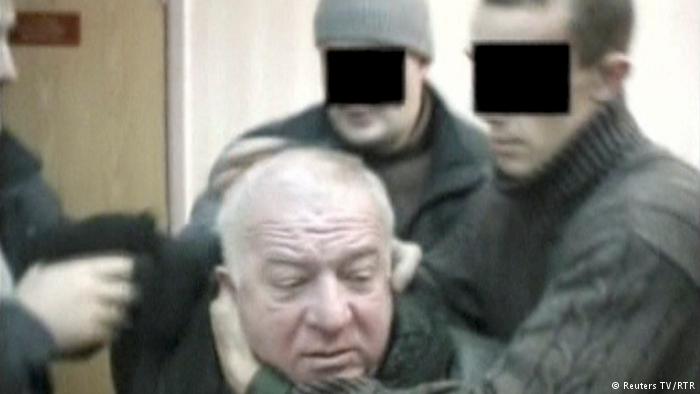 Moscow has denied knowing anything about the sudden illness of ex-spy Sergei Skripal. British authorities have confirmed that Skripal and his daughter are in a critical condition after exposure to an unknown substance.
Russia on Tuesday denied any knowledge of the apparent poisoning of former double agent Sergei Skripal in Britain.
The 66-year-old Skripal and his 33-year-old daughter were found slumped on a bench outside a shopping center in the city of Salisbury on Sunday after being exposed to an unknown substance. They are now in a critical condition.
"We see that such a tragic situation happened," President Vladimir Putin's spokesman Dmitry Peskov told journalists. "But we don't have information about what could be the cause, what this person did."
Peskov said British investigators had not requested Russia's help in the matter but that "Moscow is always ready for cooperation."
He said he was unaware if Skripal was still a Russian citizen. Responding to questions on speculation that Russia was behind the incident, Peskov said: "It didn't take them long."