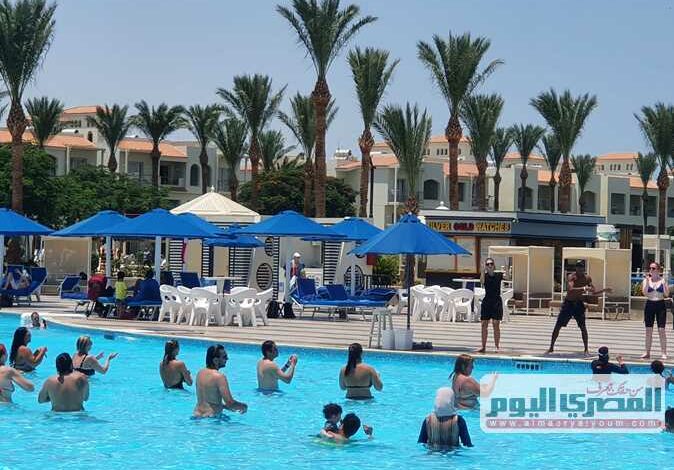 The Russian Consul General in Hurghada, Viktor Voropaev, said that air sanctions against Russia are the only factor hindering the development of transporting Russian tourists to Egypt, but the number of flights from Russian airports to Hurghada is expected to increase, and growth will begin in the coming weeks.
He said, in a statement, to Russian tourists in the Red Sea, that the four largest tourism companies in Russia have set their tour schedules, and the new large travel company Anex Tour will start its programs as of October, and as a result, the number of travel companies organizing trips to Hurghada will reach five.
Meanwhile, representatives of one of the largest travel companies in Hurghada operating in the Russian tourism market announced the launch of a new flight program to Hurghada International Airport from six new Russian cities: Novosibirsk, Saint Petersburg, Yekaterinburg, Ufa, Samara, and Kazan, on iFly Russian planes, A-330 with a capacity of 378 seats.
The Russian invasion of Ukraine has impacted heavily on tourism flows from the two countries.
Russia was a major source of tourism to Egypt, which generated billions of dollars annually for the Egyptian industry.
The tourism flow was in decline at a rate of 35 percent according to the Vice Chairman of the Tourism Committee of the American Chamber of Commerce in Egypt Moataz Sedky.