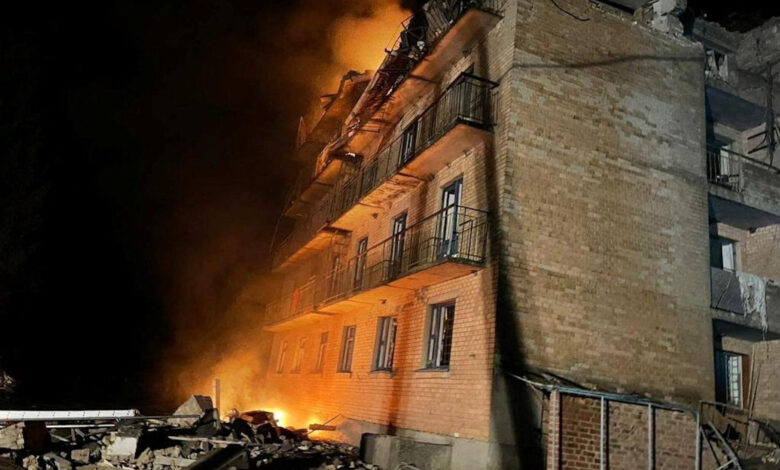 Three people were killed in the Kyiv region overnight following a wave of Russian attacks with Iran-made Shahed drones, according to Ukrainian authorities.
Andrii Niebytov, the Kyiv region's police chief, said seven others were injured when a drone struck a dormitory building in the town of Rzhyshchiv.
Police and emergency services evacuated more than 200 people and more than 20 were taken to the hospital — but five people remain missing, Niebytov said.
Four people may be trapped under the rubble, Ukraine's State Emergency Service said.
A total of 21 drones were launched against Ukraine from the north shortly before midnight local time on Tuesday, 16 of which were shot down, according to the Ukrainian air force.
Serhiy Popko, head of the Kyiv military administration, said eight drones were shot down near the capital, where an air alert was in force for more than four hours.
In the Zhytomyr region to the west of Kyiv, three drones were shot down by Ukrainian air defenses, according to the local military administration.