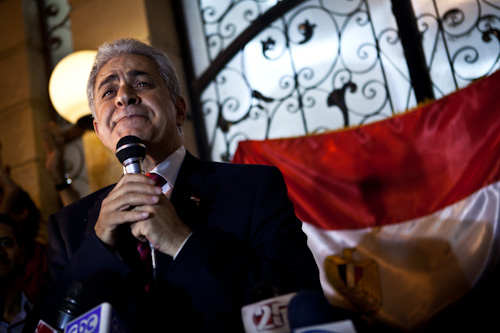 Presidential candidate Hamdeen Sabbahi said in an exclusive interview with Al-Mayadeen channel on Sunday that there would not have been a 30 June revolution without the National Salvation Front and the Tamarod Movement.
He also said that the protest law broke the 30 June pact and that freedoms and human rights distanced between the parties of the pact, pointing out that some symbols of the 30 June revolution are in prison because of that.
He called for another law that regulates rather than constrains protests.
He appealed to the army to stay away from the ongoing political struggle and held the transitional government responsible for all achievements or disadvantages of the current phase.
He said the political forces failed to offer an alternative other than the security option to preserve the 25 January revolution.
Edited translation from Al-Masry Al-Youm