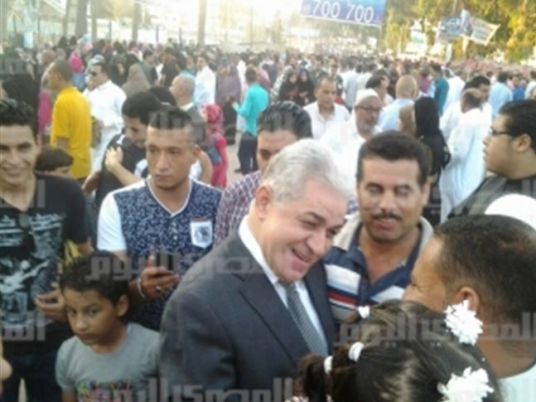 The 2014 presidential hopeful, Hamdeen Sabbahi, has announced he is not running for the next parliamentary elections, more than a week after the government approved the law demarcating constituencies for the long-awaited polls.
Sabbahi, who was visiting his hometown of Baltim in Kafr al-Sheikh, told Al-Masry Al-Youm on Sunday that he is not planning to run in the elections, the date of which is yet to be scheduled.
"Whoever believes he has the ability to serve the citizens should run in his constituency based on the single-winner system," Sabbahi stated.
The law endorsed by President Abdel Fattah al-Sisi ten days ago sets a single-winner system for 250 constituencies, with a proportional lists competition for only four constituencies.
Sabbahi, when asked to comment on the anti-terrorism bill pending presidential approval, said Article 33 of the law "restricts journalists' freedom". He called on authorities to remove the article which sets a hefty fine of LE200,000-LE500,000 on journalists contradicting the government's statements when covering terrorism-related issues.
Edited translation from Al-Masry Al-Youm