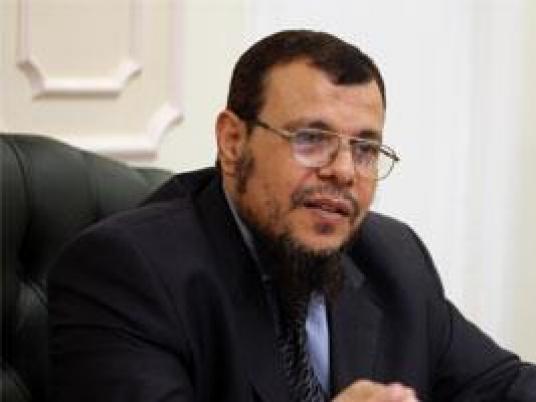 President Mohamed Morsy's dismissed environmental adviser Khaled Alam Eddin held a press conference Monday accusing the president of defamation.
"May God forgive you Mr. President. You came to your office today and did not apologize to me; rest assured that I had been working only to please God," Alam Eddin said, occasionally weeping during his statement and insisting that the president apologize to him.
Morsy removed Alam Eddin from his post Sunday night. Spokesperson Yasser Ali told Anadolu news agency, after receiving reports that he was abusing his post for personal gain.
During the conference, Nour Party spokesperson Nader Bakkar said Fouad Gadallah, Morsy's legal adviser, had contacted the party and said the presidency would issue a statement explaining the "misunderstanding" that surrounded Alam Eddin's removal.
But Gadallah denied issuing any apology in a phone call with Al Jazeera, saying the president's office had not released any statement repeating accusations against Alam Eddin.
The removal was due to "his [Alam Eddin's] method of working and other breaches that made him a source of suspicions," Gadallah said. "The Presidency was not party to those violations, therefore it did not issue a statement despite confirmed information and evidence about violations by Alam Eddin's team."
Bassam al-Zarqa, another Nour Party leader and a political adviser to the president, also announced his resignation during the conference.