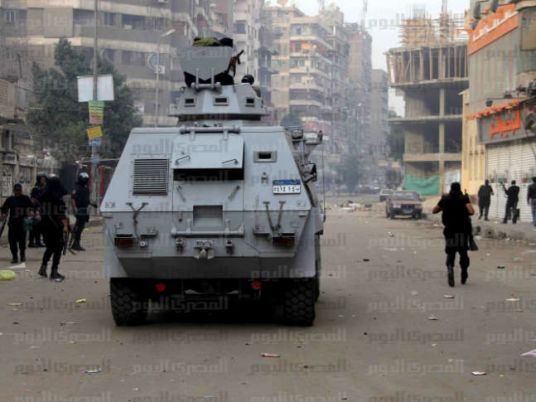 The Egyptian Company for Metro Management and Operation announced on Thursday evening the closure of Sadat Station throughout the day on Friday for security reasons.
The Ministry of Interior also issued a statement on Thursday evening warning citizens against taking part in demonstrations on Friday against the government's handing over of Tiran and Sanafir islands to Saudi Arabia.
Facebook pages and opposition political movements, including April 6 Youth Movement, the Revolutionary Socialists, and the Muslim Brotherhood, called for mass protests on Friday against the government's decision.
President Abdel Fattah al-Sisi met with a number of MPs to respond to violent criticism of the transfer of the islands to Saudi Arabia after several decades of Egyptian control. The transfer came as part of a recent agreement on the demarcation of the maritime border between Egypt and Saudi Arabia.
The move was met with strong criticism in Egypt, including calls for street protests, with security measures intensified in downtown Cairo as a result.
MENA reported a heavy security presence in Abel Moneim Riad, Tahrir and Talaat Harb squares in downtown Cairo on Friday morning.
Two armored vehicles, a police car, and two troop carriers were stationed in Abdel Moneim Riad Square. Three police cars were stationed at the corner of Qasr al-Aini Street and Tahrir Square, while three armored vehicles and a troop carrier were positioned near the headquarters of the Arab League.
Rapid intervention forces were stationed also in different squares around the capital. Security patrols from the Central Security Sector and the Cairo investigations department were set to observe the security situation around the clock.
The Interior Ministry statement expressed respect for the rights of citizens to express their views on various national issues, so long as they abide by the law.
However, it said that the Muslim Brotherhood — labeled as a terrorist group by the government — plans to exploit protests over the islands to create chaos and clashes with the security forces. The ministry said it would take the necessary legal measures to preserve stability and security.