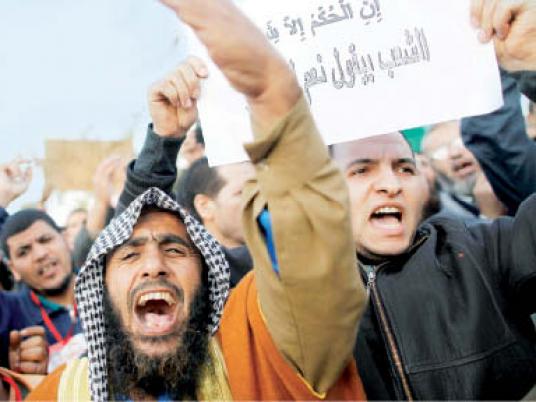 Leaders of the Salafi Nour Party met their counterparts in the Construction and Development Party, the Jama'a al-Islamiya's political arm, to discuss an alliance for the upcoming parliamentary elections.
A source from the Jama'a al-Islamiya who requested anonymity said the political leaders also discussed ways for the Muslim Brotherhood and Nour Party to reconcile.
The source said the alliance would be in Upper Egyptian governorates as well as Suez and Ismailia, and that the Nour Party insisted on excluding Salafi Sheikh Hazem Salah Abu Ismail's Raya Party, the Salafi Watan Party, and the Brotherhood's Freedom and Justice Party from the alliance.
The elections for the House of Representatives, Egypt's lower house of Parliament, are set to start on 22 April.
In last year's elections, the FJP won the highest number of seats, followed by the Nour Party.
Edited translation from Al-Masry Al-Youm