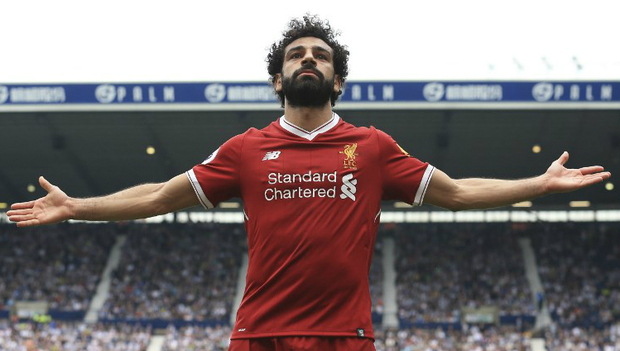 Egyptian player and Liverpool sensation Mohamed Salah scored a goal in the 23rd minute against Brighton, securing 1:0 points for the team in Anfield stadium. The play ultimately earned Liverpool the top spot in England's Premier League for the first time since November 2016, with three wins out of three.
Football statistics website "WhoScored" picked Salah as Liverpool's best player in the match. The site ranked Salah 8.1 out of 10, higher than any other player at the Reds.
Salah also topped the list of shots in the game with six shots, ahead of Roberto Fermino's five.
"Nine points after three games, there's never anything negative about that. But if you watch the games, you will see we have a lot of work to do," Liverpool coach Jurgen Klopp remarked, according to Reuters.
Salah has been crowned the 2017/18 Premier League Player of the Year by the Professional Footballers' Association (PFA) after his spectacular – and ongoing – 41-goal debut season.
In a remarkable feat, the Egyptian king snatched the celebrated award after fierce competition with Manchester City midfielder Kevin De Bruyne and Spurs forward Harry Kane, to become the first Egyptian ever to win the award.