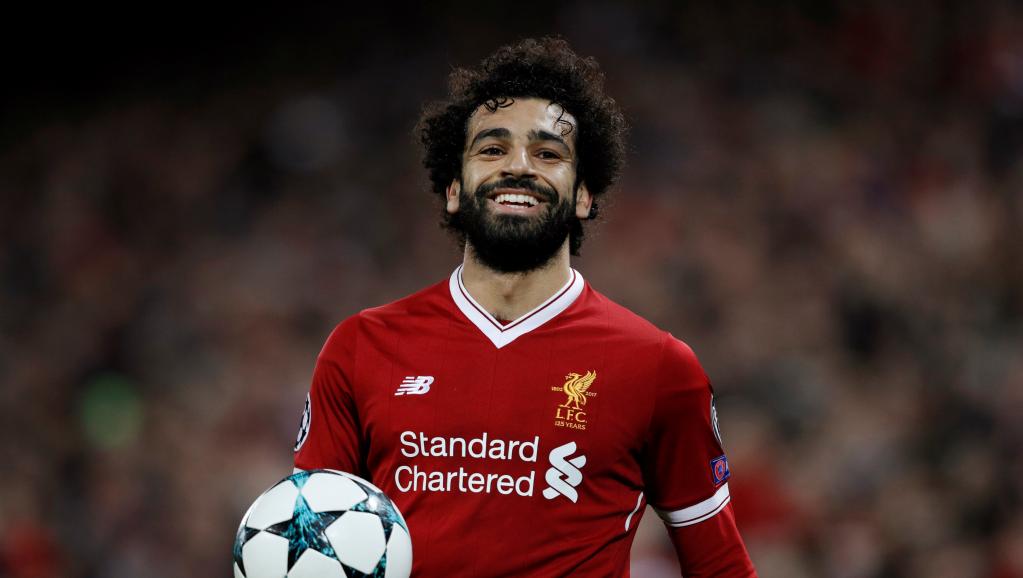 Football sensation Mohamed Salah shows no signs of slowing down after yet another majestic season, as the Egyptian King tops Forbes' list of the "Top 10 Arab Football Players Worldwide", 2017/2018.
Forbes announced the list on its official Twitter account, accompanied by a video titled "The Egyptian Pharaoh". The video displays several images of the player in both his Liverpool and national team outfits, set to an Arabic "Mo Salah" fan song.
محمد صلاح هو اكثر لاعبي كرة القدم تتويجا فى العالم خلال الموسم الكروى ٢٠١٧ / ٢٠١٨@MoSalah
تصدر محمد صلاح قائمة فوربس الشرق الأوسط " لأقوى ١٠ لاعبين عرب لكرة القدم في العالم #مصر #محمد_صلاح #كرة #كرةالقدم #فوربس_الشرق_الأوسط #الفرعون_المصري #الحذاء_الذهبي pic.twitter.com/Ctfg2bw0wS

— فوربس الشرق الأوسط (@ForbesME) September 10, 2018
The win comes as no surprise, as the Liverpool forward managed to sweep almost every football award this season.
Salah won the prestigious "Golden Boot" as well as "PFA Player of the Year." He was also nominated for FIFA's "The Best Men's Player" along with Cristiano Ronaldo and Luka Modric.
Moreover, he made it to the final list of FIFA's "Puskas Award" for best goal, and competed with the same world class players for UEFA's "Player of the Season." On September 24, the three players will clash for yet another award: FIFA's "The Best".
In June, Salah led Egypt to its first World Cup debut since 1990, and managed to score the country's only two goals in the tournament, earning himself the "Man of the Match" award against Saudi Arabia.
Last year, Forbes also named Salah the world's top Arab footballer, overtaking players such as Alegeria's Yacine Brahimi and Faouzi Ghoulam, Egypt's Mohamed Elneny, who came in fourth, and Morocco's Hakim Ziyech.