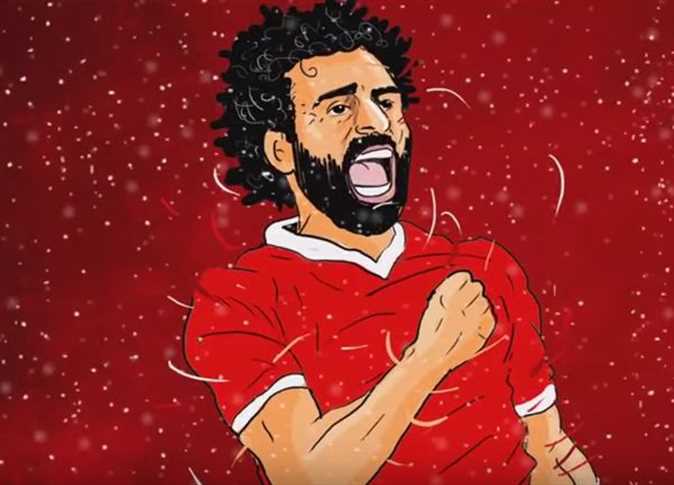 Egyptian and Liverpool striker Mohamed Salah's agent appeared at Real Madrid's Bernabeu Stadium a few days ago, according to Spanish media reports, adding weight to speculation about Salah moving to the Spanish club in the summer transfer window.
Fichajes.com described Salah as the "undisputed pillar of Liverpool," who seems to be interested in joining the ranks of Real Madrid, which has been closely monitoring Salah since he joined the Reds in summer 2017.
Although Salah announced that he feels comfortable at Liverpool, his agent's appearance at the Bernabeu Stadium indicates some possible interest in Real Madrid, in what would be the first direct contact between Salah and Real Madrid, Fichajes.com said.
Salah, has established himself as a force at Liverpool this season, scoring 25 goals and assisting nine others in 32 appearances this season. He was described by Fichajes.com as one of the most complete and solvent attackers in Europe.
Real Madrid appears determined to sign the Egyptian, who seems an ideal solution to the team's current attacking crisis, it added.
"If both sides decide to go ahead with negotiations and conclude the agreement, the Egyptian player will replace Gareth Bale," the Spanish website read.
Real Madrid seeks to boost its attack, with Cristiano Ronaldo and Karim Benzema losing ground, as well as several injuries suffered by Welsh winger Gareth Bale this season, which has sidelined him for most games.
The Egyptian star was also crowned the Premier League Player of the Month for November.
He competed for the prize against Kevin De Bruyne and Raheem Sterling from league leaders Manchester City, Burnley's Robbie Brady, Ashley Young from Manchester United, Chelsea winger Eden Hazard, and Arsenal's Shkodran Mustafi.
Salah has also secured the prestigious BBC African Footballer of the Year award.
To cap off a sweep of awards and an excellent year, Salah won the CAF's best African player of the year.