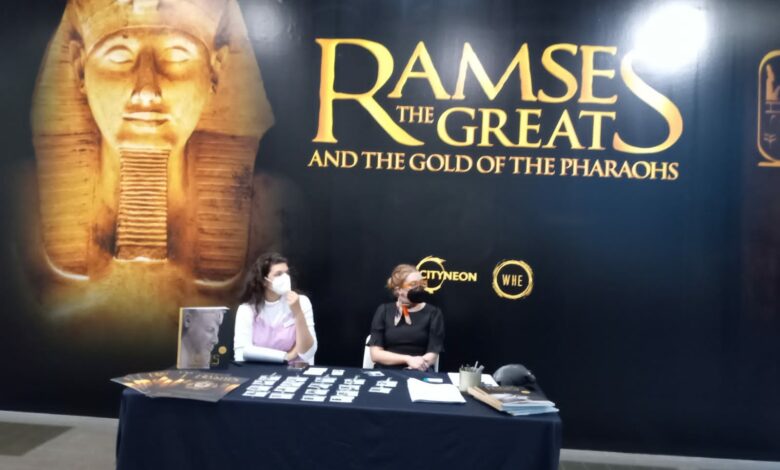 The sarcophagus of Pharaoh Ramses II is coming to France, nearly half a century after exhibiting in Paris in 1976, with.
The event, held from April to September, comes as part of the "Ramses the Great and the Gold of the Pharaohs", which Radio France International called the biggest upcoming event in the French capital.
Who was Ramses II?
The French radio said that Ramses II is one of the most famous pharaohs.
A great warrior, he established some of the most famous temples and monuments in Egypt during his nearly 70 years in power.
Ramses the Great, as he came to be known, was the ruler whose name allowed the French historian and linguist Jean-François Champollion to unravel the mystery of hieroglyphic writing in the nineteenth century.
The exhibition has been touring 10 cities around the world since 2021.
Most of the artifacts recently traveled to Houston and San Francisco in the US and will continue to Sydney in Australia, but the sarcophagus will only be visible in France, in the Grande Halle de la Villette from April 7 to September 6.
What's inside the sarcophagus?
The French report said that the famous stone sarcophagus is made of cedar wood and is an exception provided by Egypt to France.
According to Egyptologist Dominique Farout, the scientific commissioner of the exhibition, Egypt agreed to display the sarcophagus in France out of respect for the French scientists who treated the mummy of Ramses II for mold the last time that was in France in 1976.
However the sarcophagus will be empty this time as current laws regarding royal mummies in Egypt forbid their exit from the country.
An enduring attraction
With nearly 200 items on display including jewelry made of solid gold and silver, statues, amulets, masks and other coffins, the events promises to draw large crowds.
Roughly 10,000 people per day visited the 1976 exhibition to view the the mummy of Rameses II on display at the Grand Palais in Paris.