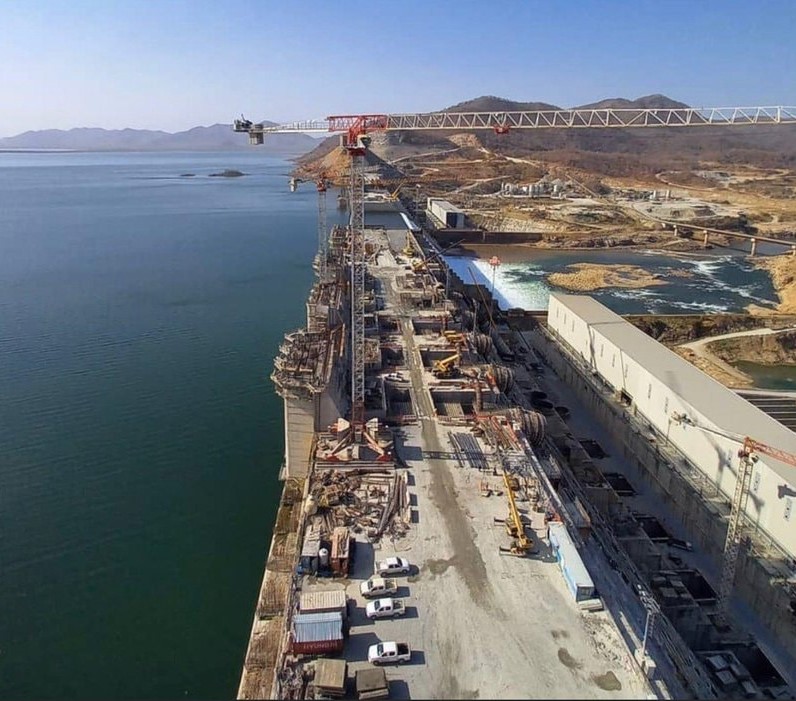 Saudi Arabia urged the international community to intensify efforts to start negotiations between Egypt, Sudan and Ethiopia to solve the Grand Ethiopian Renaissance Dam (GERD) according to international auspices and in agreement with the African Union and the Arab League.
In a statement on Tuesday, the kingdom called for a way out of the dispute while keeping in line with the interests of the three countries, the interests of the Nile Basin countries and to benefit the peoples of the region.
Saudi Arabia announced its continued support for Egypt and Sudan in preserving their legitimate water rights, and reiterated the importance of stabilizing water security for Egypt, Sudan, the Arab world and the African continent.
It further supports Egypt and Sudan's demands to solve the issue in accordance with the rules of international law, and also supports international moves aimed at finding a binding solution to end it.
Egyptian Minister of Irrigation and Water Resources, Mohamed Abdel-Ati, issued a statement Monday in which he said that he had received an official letter from his Ethiopian counterpart stating that Ethiopia has started the process of filling for the second year of the GERD reservoir.
Abdel-Ati addressed an official letter to the Ethiopian minister to inform him of Egypt's flat refusal of this unilateral measure, which is a clear and dangerous breach of the Declaration of Principles Agreement.
The Arab League widely supports the rights of Egypt and Sudan in Nile waters.
In June, Arab foreign ministers backed calls for the United Nations Security Council to intervene in the dispute between Egypt, Sudan and Ethiopia over GERD, which Addis Ababa is building on the Blue Nile, Nile River's main tributary.
The UN Security Council is holding a highly anticipated meeting over the issue on Thursday.