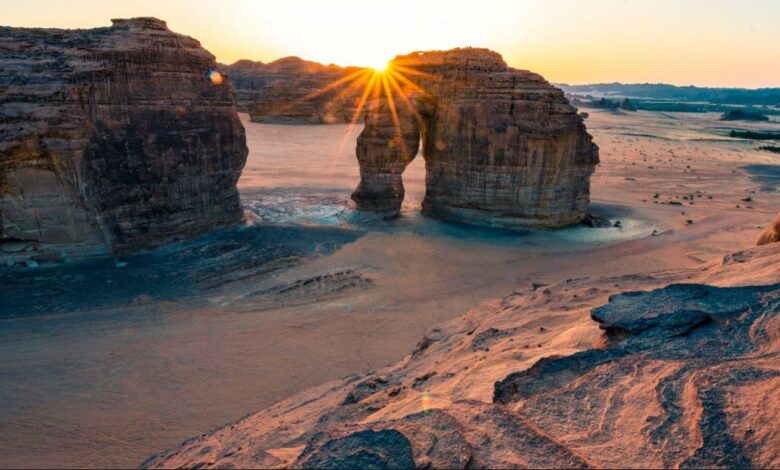 The Royal Commission for the Governorate of AlUla in Saudi Arabia has organized the first session of the AlUla World Archaeology Summit, from September 13 to 15, at Maraya, Saudi Arabia.
The summit brings together an elite group of specialists in archaeology and other fields, with the aim of promoting cross-cultural discussion and meaningful dialogue between various sectors.
It seeks to advance and promote the field of archaeology and cultural heritage to diverse audiences, stimulating insightful thinking to form collaborative solutions to a variety of modern-day challenges.
The AlUla World Archeology Summit will also contribute towards efforts made to advance the sector, through  valuable and unique insights provided by experts invited from outside the field of archeology and related sectors.
Al Ula

, a historic place to be

A recent report published by Time Out revealed the best tourist destinations and resorts to visit during 2023, which included the Saudi city of AlUla.

According to the report, these travel choices for this year came in accordance with the standards of the UN, specifically the United Nations World Tourism Organization (UNWTO).

The report chose the city of AlUla as amongst the top cities that preserve their history and culture.

AlUla is located in the heart of the northwestern desert of Saudi Arabia, and much of it is still undiscovered. Estimates indicate that less than five percent of the site has been excavated.