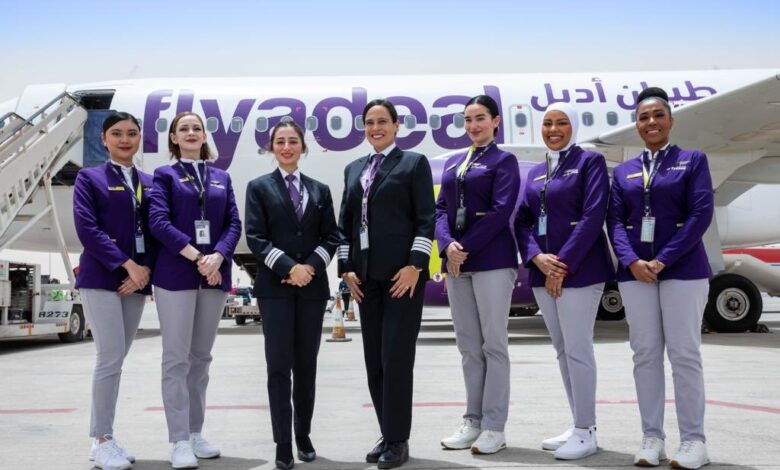 A Saudi airline has completed its first flight in the country's history with an all-women crew, officials announced Saturday, a step it described as an important event on the path to empowering women in the conservative kingdom.
The flight of the Flyadeal company, a low-cost subsidiary of Saudi Airlines, took off from the capital Riyadh, heading to Jeddah on Thursday, according to the company's spokesperson, Emad Iskandarani.
Iskandarani said that the majority of the seven-member crew were Saudi women, including the co-pilot, except for the captain, who was a foreign woman.
The General Authority of Civil Aviation in Saudi Arabia, which confirmed the announcement by Flyadeal on Saturday, hailed the expansion of the role of women in the aviation sector in recent years.
The authority announced in 2019 the first flight with a female co-pilot among its crew.
Saudi's goals for the aviation sector, which are part of Vision 2030 reforms, include more than threefold increase in annual passenger traffic to 300 million passengers by the end of the current decade.
The kingdom is also seeking to attract US$100 billion in investments to the sector by 2030, establish a new national airline, build a mega airport in Riyadh, and increase freight by five million tons each year.
However, experts question the possibility of Saudi Arabia competingn with regional countries that have weight in the field of the aviation industry.
Crown Prince Mohammed bin Salman oversaw the progressive reforms, including lifting the ban on women driving and easing so-called "guardianship" rules that give men power over their female relatives.