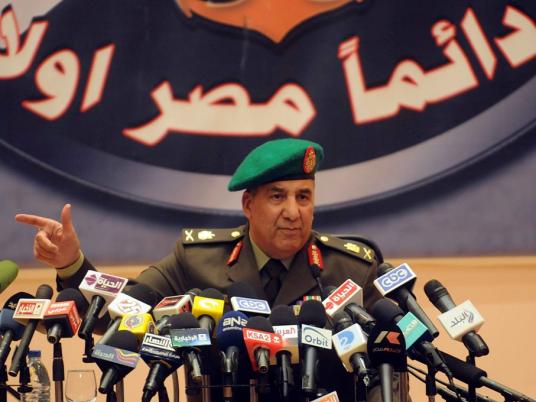 Egypt's ruling Supreme Council of the Armed Forces announced Monday that it is reviving the National Defense Council.
The council only convenes in times of emergency and when the country is under threat, according to the 1971 constitution, although it technically is in existence year-round. The council has apparently not been in session since former President Hosni Mubarak's ouster.
According to the March 2011 Constitutional Declaration, the new president should head the National Defense Council. The declaration states: "The president heads the council which specializes in methods of defending the country and its safety. The law defines its other specifications."
The winner in the runoff presidential election will officially be announced on 21 June, according to the Presidential Elections Commission, although preliminary results have indicated the Freedom and Justice Party's Mohamed Morsy as the winner.
According to the governmental publication Official Gazette on 14 June, the National Defense Council would be made up of 16 members, including speakers from parliament, the foreign minister, the finance minister, and several representatives from different branches in the military and Defense Ministry.
The military council stated that, "the council meeting will be void unless an absolute majority of the members attend," and added that the council would issue its decisions according to "the absolute majority of its attending members."
The statement went on to say that the council has the right to "call to the session whoever it might find useful based on his information or experience, including deputy ministers or others," but such individuals would not be allowed to vote during the council meetings.
The independent daily news source Al-Shorouk said ten of the members of the National Defense Council would be SCAF members. The complementary constitutional declaration stipulates that they continue in their positions without change until the new constitution is drafted.
Edited translation from Al-Masry Al-Youm