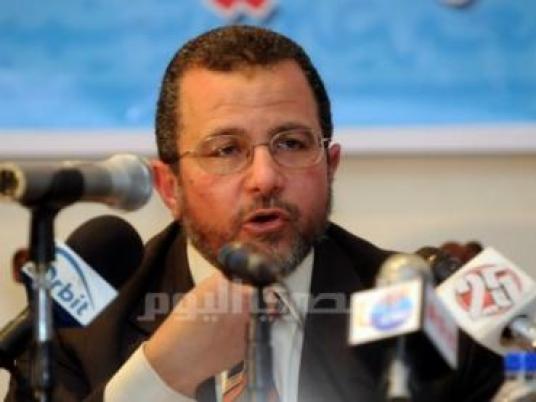 Prime Minister Hesham Qandil has removed Hosni Saber as secretary general of the National Council of Care for the Revolution Martyrs' Families and Wounded.
Families of the martyrs have been demonstrating calling for Saber's removal, accusing him of mismanagement. They threatened to start an open-ended sit-in to demand both his dismissal and the retrial of the recently acquitted defendants in the Battle of the Camel case.
On Thursday Qandil appointed Khaled Badawy, a laywer who is alleged to have ties to the Muslim Brotherhood, to the position.
According to the Health Ministry, an estimated 840 were killed during the 25 January revolution, with an additional 6,467 injured.
The Supreme Council of the Armed Forces had announced a council would be formed to address the needs of those affected by the violence in June 2011. Former Prime Minister Kamal Ganzouri issued a formal decree to officially establish the council the following December.
Fouad Gadallah, President Mohamed Morsy's legal advisor, announced last month the Morsy administration's intention to dismiss Saber from the council.
Gadallah said the decision was made after severe problems came to light in regard to the council's provision of care and services to the injured and the families of the martyrs, both in terms of the quality of the treatment and health care facilities, as well as delays in distributing the monthly pensions.
Edited translation from Al-Masry Al-Youm