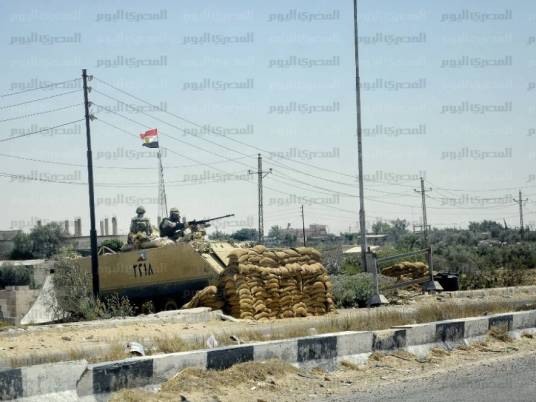 Army and police forces on Monday launched sweeping security operations in North Sinai villages as part of a continued counter-terror campaign in the region.
Eyewitnesses said explosions were heard as the army launched air raids in the villages of Toma, al-Zaheer and Moqataa in Rafah and Sheikh Zuwayed. Security forces also battened down on border villages as well as villages south and west of Arish.
A security source said this widescale security campaign has led to the arrest of more than 350 militants since the start of the operations more than two weeks ago.
The source also said that dozens of weapon stores were detected as well as dozens of vehicles, and added that the operations will continue until terrorism has been completely eliminated from Sinai.
Army engineer corps are meanwhile working to uncover border tunnels and destroy them. The Rafah border crossing with the Hamas-controlled Gaza Strip remains closed for a fourth straight day, the source added.
Edited translation from DPA