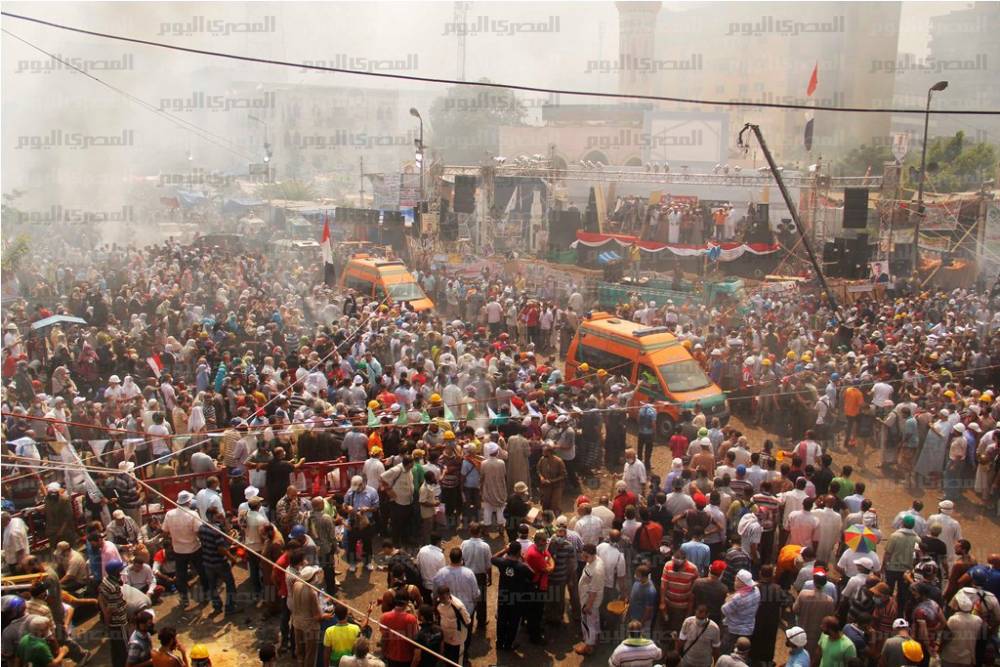 Army and police forces invaded Delga, a village in Minya, with helicopters and APCs on Monday, arresting eight suspected supporters of ousted President Mohamed Morsy, state-run news agency MENA quoted security sources and eyewitnesses as saying.
The village has said to have been under Islamist control for weeks.
Troops removed barricades set up by Muslim Brotherhood supporters in the village, while armored vehicles were deployed in the streets to catch suspects.
Pro-Morsy suspects surrendered to the forces who then started to inspect houses.
Eyewitnesses said that army forces arrived to the village at 5 am, to release it from the grip of the Muslim Brotherhood and its allies. The local Christian population has been terrorized since Islamists took control of the area.
Delga has witnessed clashes between Muslims and Christians since the ouster of Morsy in July. Churches in the village were burned down during these clashes.
Supporters of deposed President Morsy were blamed for burning and attacking churches.
Edited translation from MENA