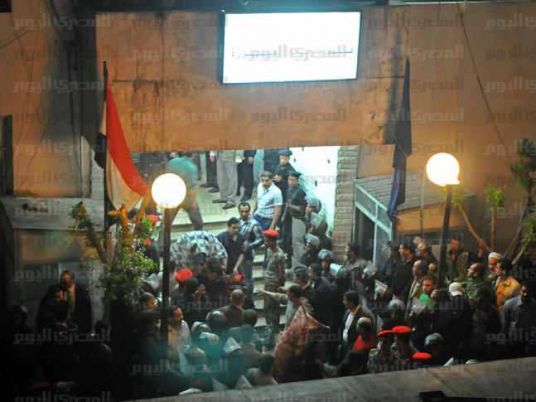 Police and inmates' families clashed Friday night at the Agouza police station in Giza after a fire initially attributed to an electric short circuit started at the facility, leaving one inmate dead from asphyxiation, according to a security source.
The inmates' families, eager to check on their detained sons, attempted to enter the station but were held off by the officers, which resulted in a scuffle.
The station's officials transferred all 200 inmates to a security camp, while a prosecution official said forensics agents are still trying to determine the exact cause of the fire.
A security source added that police foiled some prisoners' attempts to escape during the fire.
Edited translation from Al-Masry Al-Youm