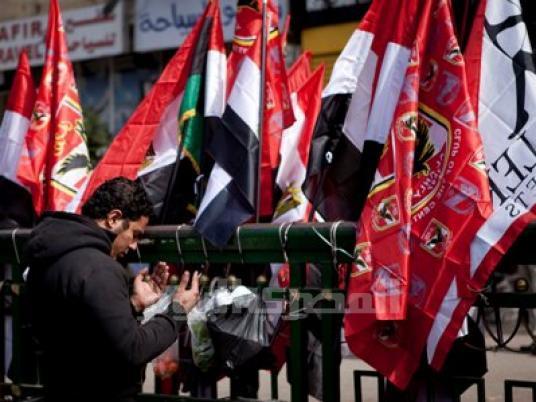 Dozens of pro-Muslim Brotherhood protesters staged a march in Helwan as part of marches organized by the National Alliance to Support Legitimacy on Tuesday, 11 February, the third anniversary of the toppling of Egypt's former President Hosni Mubarak.
The march took side streets to avoid confrontations with security forces. The demonstrators stressed they would continue their evening protests daily until the return of toppled President Mohamed Morsy to power. They chanted anti-police and anti-military slogans and raised Morsy's images.
Security forces were stationed on main streets, at vital installations and police stations in the area.
In related news, security forces intensified their presence around Tahrir Square, Abdel Moneim Riad Square and Simon Bolivar Square in anticipation of pro-Muslim Brotherhood marches.
Security was also intensified at the Cabinet after dozens of workers at the Egyptian Real Estate Company for Land Reclamation and workers from the Ministry of Antiquities staged demonstrations to demand their salaries which they have not received for three months and to demand minimum wage.
Edited translation from Al-Masry Al-Youm