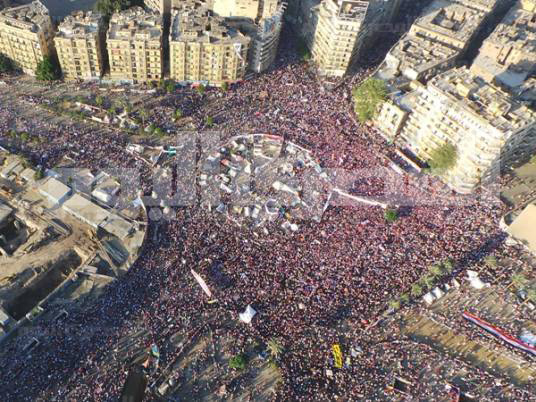 Preliminary estimations put the total number of people who took to the streets across Egypt in response to Defense Minister Abdel Fattah al-Sisi's call at 29 million, an official security source said.
Sisi had called on Egyptians to rally on Friday to "authorise him to face possible violence and terrorism."
The same source told MENA that the final calculation is likely to rise to 32 million, based on satellite images and reports submitted by Armed Forces jets.
The source described the rally as the biggest in the history of Egypt.
Edited translation from MENA