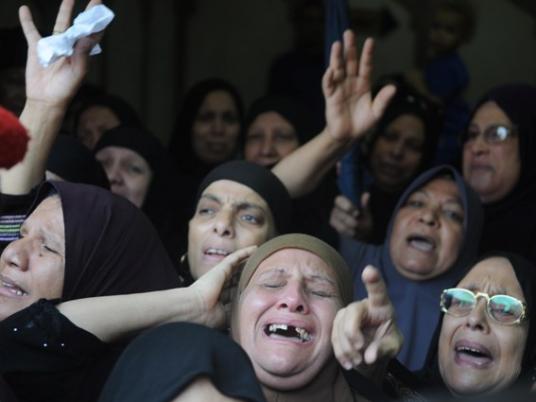 High-ranking security sources said Wednesday that they would reveal the perpetrators behind the deadly Rafah camp attack that killed 16 Egyptian soldiers in Sinai next month.
The soldiers were killed last August.
According to the sources, secret investigations conducted by the Armed Forces and police, in cooperation with Bedouins, have revealed new evidence incriminating those involved.
Last week a report by Al-Ahram Al-Araby, a weekly magazine published by state-owned Al-Ahram newspaper, accused Hamas of masterminding the Rafah attack.
The sources, who requested anonymity, also said smugglers regularly use the tunnels to forge passports and ID cards allowing Palestinians to cross over into Egypt illegally.
In addition, security forces stationed near the Gaza-Egypt border were forced to change their uniforms after they thwarted an attempt to smuggle uniform fabric into Gaza.
Meanwhile, security forces have strengthened their presence in Arish this week.
Edited translation from Al-Masry Al-Youm