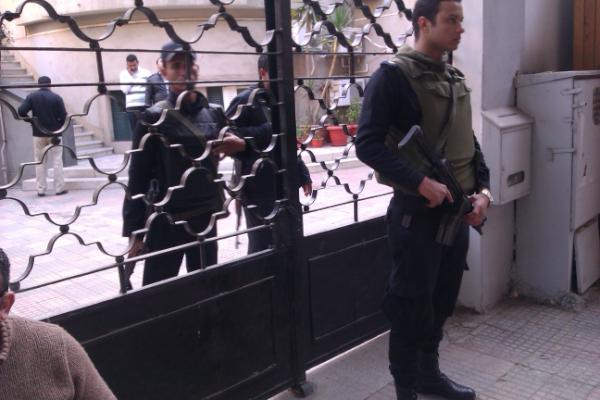 Freedom House President David Kramer has said that he met with Egyptian Foreign Ministry officials to discuss the re-opening of international and local human rights organizations, following a raid by security forces on 17 such groups last week.
"We were disturbed by those raids," Kramer told reporters at a press conference on Wednesday, adding that the Freedom House office should reopen, confiscated items should be returned, and licenses for its legal operation should be granted.
He also said that Anne Patterson, the US ambassador in Cairo, told him that she had asked the military council and other officials in the government to stop such raids, and that US Secretary of Defense Leon Panetta called Field Marshal Hussein Tantawi, head of the military council, and conveyed the same message to him.
He said Freedom House presented all the necessary documents for the opening of a branch in Egypt and obtaining a permit. "The Foreign Ministry told us we must have an office first and recruit staff, which is what we did," he said. "But then they stormed the office."
"There is a misconception in Egypt of the role that civil society organizations can play in the economic, social and human rights reform process," he said.
Kramer's visit comes at a time when prosecutors are investigating a large number of foreign organizations operating in Egypt.
Last week, police raided more than a dozen offices of local and foreign rights groups as part of a probe into alleged illicit foreign funding. Two US rights groups — the National Democratic Institute (NDI) and the International Republican Institute (IRI) — were targeted in the operation.
On Monday, Patterson met with Justice Minister Adel Abdel Hamid to discuss the issue.
Translated from Al-Masry Al-Youm