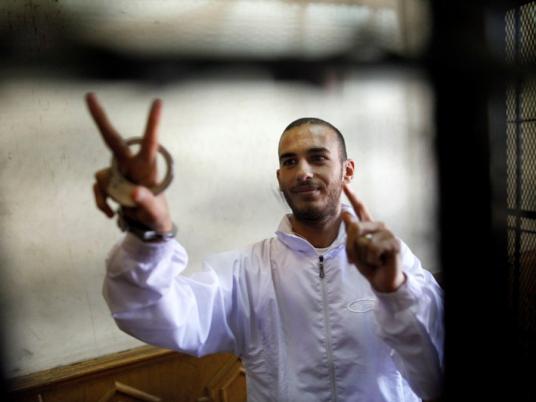 The Marg Misdemeanor Court postponed Wednesday the sentencing session of blogger Alber Saber until 12 December, due to the court striking in protest of President Mohamed Morsy's constitutional declaration.
Saber, a 27-year-old computer programming student from Cairo, faces charges of defaming both Islam and Christianity.
The plaintiffs accused Saber of committing "heresy and infidelity" and demanded the maximum penalty against him, while his defense demanded his release. Prosecutors' investigations claim that Saber createdweb pages "promoting atheism" and mocking the rituals of Islam and Christianity.
Egypt's Judges Club had announced the start of a strike in all courts and prosecution offices nationwide, in protest to the constitutional declaration issued by President Mohamed Morsy on 22 November, in which he dismissed the Prosecutor General and immunized his decrees against judicial appeal.
Edited translation from Al-Masry Al-Youm