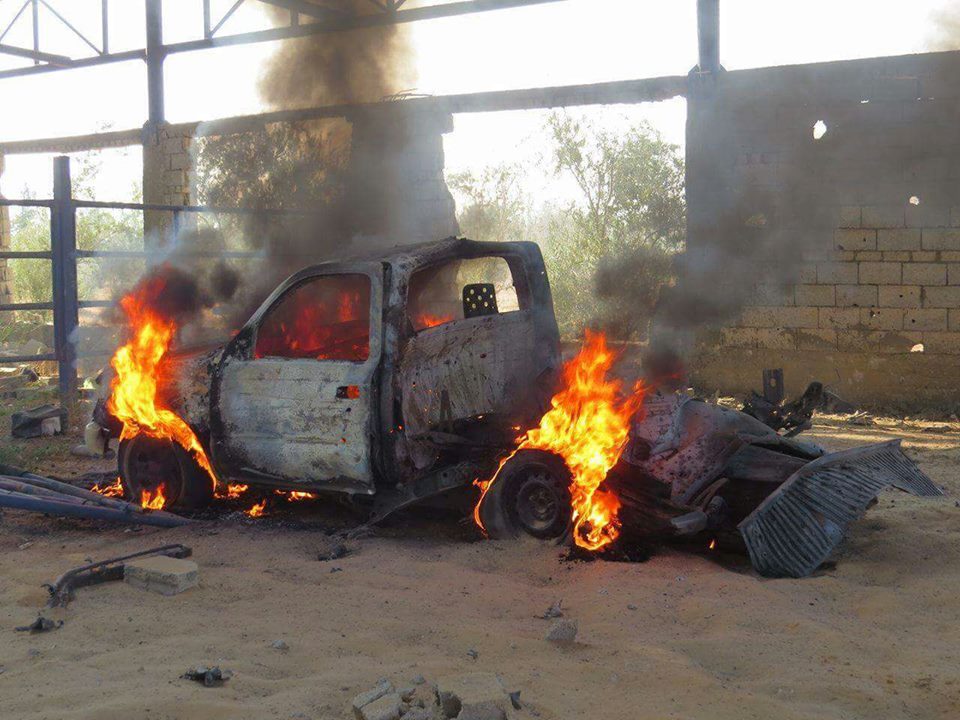 Army forces affiliated to the Second Field Army managed Wednesday to target a stationing point for militants located in a farm in North Sinai. The army operation came as part of the ongoing fourth stage of the "Haq el-Shaheed" (translation: Martyrs' Right) military campaign.
According to a statement by the army's official spokesperson Colonel Tamer el-Refai, the aforementioned forces were able to destroy the stationing point in cooperation with the Air Force, resulting in the destruction of two armed vehicles.
Since 2014, the Egyptian Armed Forces have engaged in military confrontations with militants of the IS-affiliated group 'Sinai Province', which has launched numerous attacks on army and police stationing points in al-Arish, Sheikh Zewaid and Rafah.
In response to recent attacks, the Egyptian Armed Forces launched a wide-scale military campaign combating 'Sinai Province' , which has successfully eliminated a number of militants — including the group's former leader Abu Doaa al-Ansry.