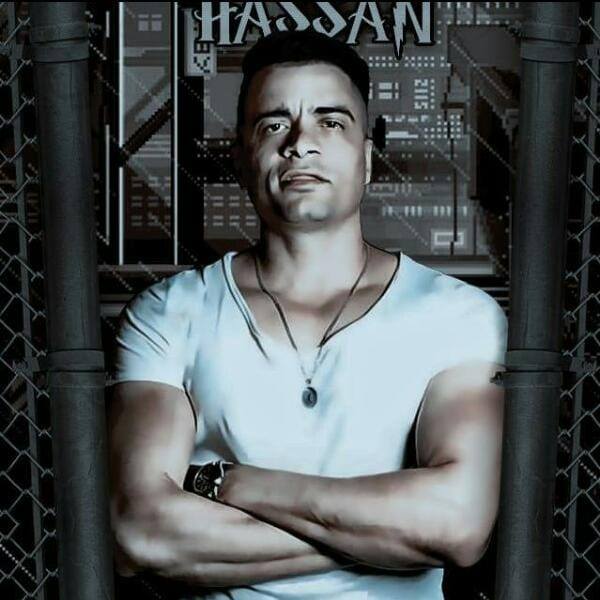 The viral Mahragan song "Bent El Giran" (The neighbor's daughter), from famed Shaabi singer Hassan Shakosh, has hit number two on SoundCloud's global chart, racking up some 4.4 million listens in just one week.
The song, which has gotten 70 million views on YouTube since December and 44.6 million listens on SoundCloud, is popular during festive occasions like weddings in Egypt.
Shakosh received an award from YouTube after his channel got over a million subscribers, according to an announcement from the singer on his instagram account.
"Thank God the award has been released. Best surprise," the post read.
Shakosh, a well-known "shaabi" singer in Egypt, began his music career four years ago with his debut song "Esmak Eh" (What is your name).
Shaabi is a genre of popular working-class music in Egypt, born and developed away from record companies and mainstream satellite TV channels.
The genre brings back a ritual that disappeared with the spread of cassette culture — the neighborhood singer who knows the people and their frustrations and tells their stories through his songs.
Billionaire Tesla CEO Elon Musk shared the rankings on his twitter account, commenting that it was "The hottest song list on soundcloud".
Musk posted the list to highlight his new EDM song "Don't Doubt Your Vibe," which was ranked number eight on SoundCloud.
The same list also featured Egypt's other so-called "Mahrganat singer" Hamo Bika's "Shams el Magarrah" in seventh place. The song has racked up more than 10 million plays in two months on YouTube.
Mahrganat, related to the Shaabi genre, refers to an upbeat style of electronic dance music in Egypt. It is often played at celebrations like weddings and engagement parties.