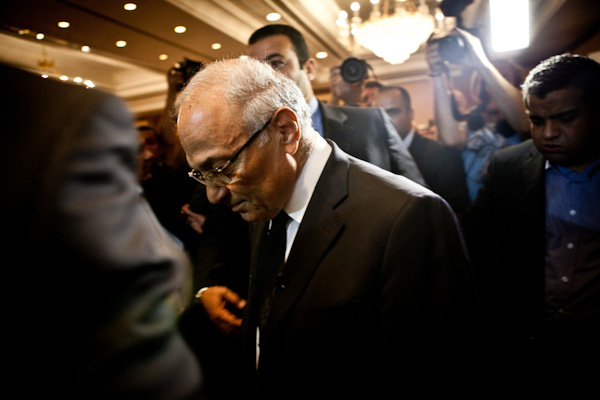 Former presidential candidate Ahmed Shafiq announced the establishment of a new political party, the Egyptian National Movement.
Shafiq tweeted on Monday saying that through the Egyptian National Movement, he seeks to establish a balanced society that accepts diversity, is open to the world, protects its land and yearns for peace.
Shafiq, who was the last prime minister under ousted President Hosni Mubarak, traveled to the United Arab Emirates in the wake of his loss in the presidential election against President Mohamed Morsy in June.
Authorities placed Shafiq on airport watch lists and named him as a defendant in a criminal case on charges of selling a 40,000-square-meter plot of land in Ismailia that was owned by the Cooperative Housing Association of Air Force officers to Mubarak's sons, Alaa and Gamal, at below-market rates in the 1990s, when he was the commander-in-chief of the Air Force. Alaa and Gamal Mubarak are also accused in the case.
Activists accuse Shafiq of escaping the trial and demand his arrest and return, while his supporters believe that he did not flee justice.
Shafiq said in an interview with privately owned satellite channel Al-Hayat Wednesday that there is nothing frightening him or preventing him from returning to Egypt.