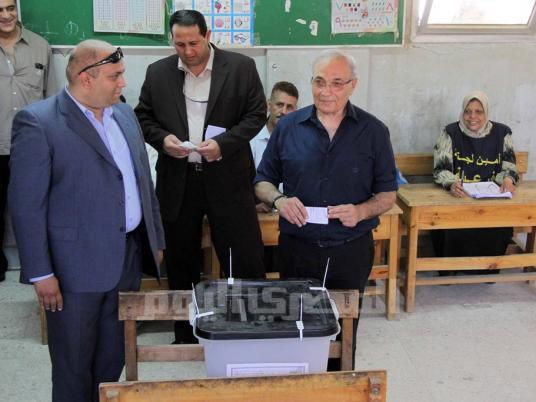 The Cairo Court of Appeal announced Wednesday that former Prime Minister Ahmed Shafiq would be retried in absentia next month, reported state news agency MENA.
Shafiq, Ibrahim Manna, the former Civil Aviation Minister, and Tawfiq Mohamed Assi, the former head of state-run airline EgyptAir, are accused of stealing millions of pounds from the state during their terms.
Essam Farid, head of the Technical Office of the Cairo Court of Appeal, said the North Cairo Criminal Court, headed by Judge Ahmed Sabri Youssef, will oversee the case, which starts 3 March.
The trial had stalled after Judge Mohamed Assem Bassiouni stepped down from the case.
Shafiq, who is currently on the run in Dubai following his failed presidential run in June 2012, is also accused of squandering funds of holding companies that control the Cairo International Airport and EgyptAir.
According to officials, some of the shady deals may involve Zakaria Azmi, the secretary of the Heliopolis Association, which was headed by former First Lady Suzanne Mubarak. Authorities say Shafiq and Azmi ordered the two other defendants to give funds from their companies to establish parks.
Edited translation from MENA