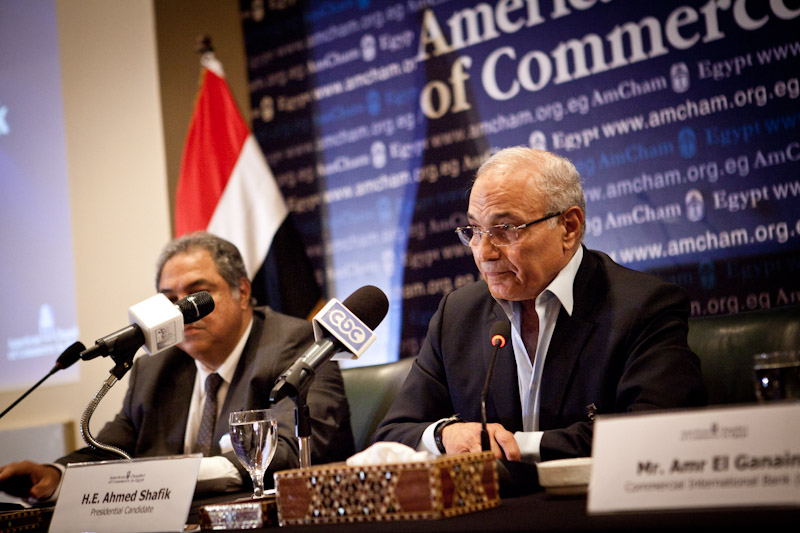 Ahmed Shafiq's laywer, Shawqi al-Sayed, told CBC TV that his client's acquittal in a corruption case shows that the Muslim Brotherhood tried to exclude the former presidential hopeful from public life.
Shafiq was on trial on charges that he illegally sold government land to Mubarak's sons at below-market rates in the 1990s, when Shafiq was the chief of the Air Force. He was acquitted on Thursday. Also acquitted were Mubarak's two sons, Alaa and Gamal, along with other major generals.
Anti-government activists see the release of a number of figures from the Mubarak regime in recent days as a setback.
The 6th of April movement, along with other groups, have called for major rallies on the third anniversary of the 25 Jan revolution to protest the release of those who they say were involved in killing protesters in 2011, including Shafiq, who was Mubarak's last prime minister.
Proponents of the current regime, however, say the Egyptian judiciary is independent and that justice has been served.
Several reports said that Shafiq, who has been living in the UAE in order to avoid arrest, is due to be back in Egypt in the coming days.
Edited translation from Al-Masry Al-Youm