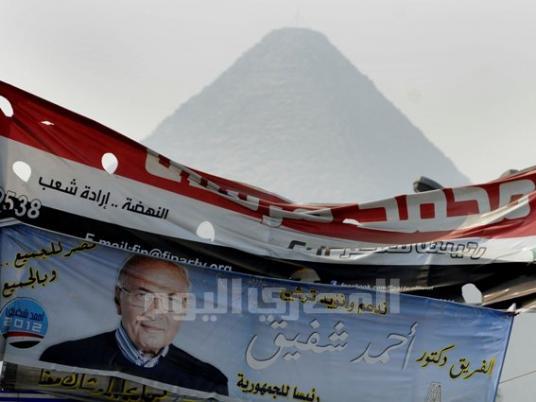 Former presidential hopeful Ahmed Shafiq has said he will not run for Egypt's presidency, instead backing Defense Minister Abdel Fattah al-Sisi if he decides to stand for election.
"All of us will support him," Shafiq said. "I will be first among his supporters."
In an interview with the privately-owned TV channel Dream 2, Shafiq said: "If there is insistence from a group of honorable citizens, I will run for elections like [I did] before. However, this is all related to Sisi in case he doesn't stand for elections."
"If he ran for elections," Shafiq added, "he will have priority."
The former presidential candidate also defended Egypt's army, saying military officers are well-informed. He rejected insults aimed at the armed forces.
Shafiq, who ran against Mohamed Morsy in Egypt's 2012 presidential race after the revolution, also referred to the Muslim Brotherhood as "gypsies."
Edited translation from Al-Masry Al-Youm