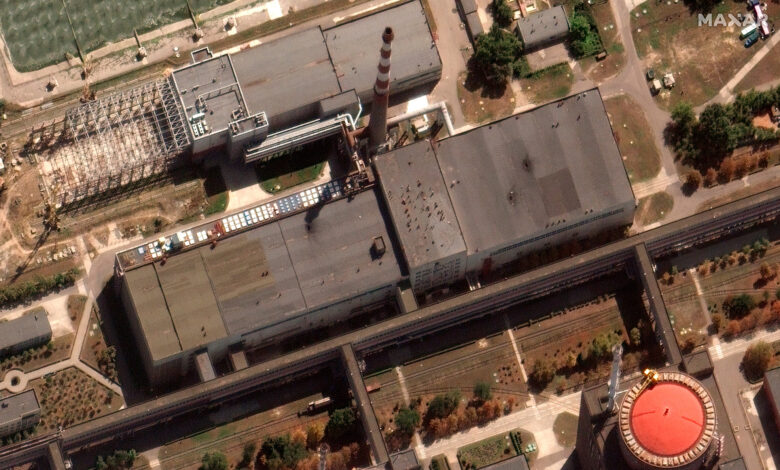 Shelling on Tuesday damaged a backup power line that would supply Ukraine's Zaporizhzhia nuclear power plant in case of emergency, according to the International Atomic Energy Agency (IAEA).
"Of the three back-up lines between the (Zaporizhzhia nuclear power plant) and the thermal power station, one is now damaged by shelling, while the two others are disconnected, senior Ukrainian operating staff informed IAEA experts present at the plant since last week," the IAEA said in a statement.
The Zaporizhzhia nuclear power plant has been held by Russian forces since early March, but is still operated by Ukrainian staff. The IAEA director general visited the power plant last week, and two IAEA experts stayed to maintain a permanent presence at the plant.
The IAEA said the shelling damage did not "have an immediate impact" on the plant, because the electricity line was not connected to the grid at the time.