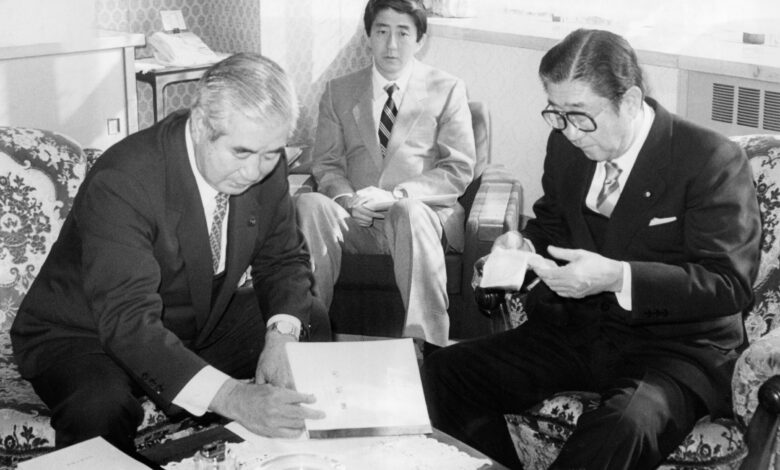 Former Japanese Prime Minister Shinzo Abe was born on September 21, 1954, in Tokyo, to a prominent political family. Both his grandfather and great uncle served as prime minister, and his father was a former secretary general of the right-leaning Liberal Democratic Party (LDP).
He studied politics at Tokyo's Seiki University and the University of Southern California, but initially entered business, taking a position with Kobe Steel in 1979. Three years later, he became an assistant to the Minister for Foreign Affairs.
Abe was first elected to Japan's House of Representatives in 1993, at age 38. He held a number of cabinet positions throughout the 2000s, and in 2003 became secretary general of the LDP. Four years later, he was named the party's president and became prime minister of Japan.
His first term was marred by controversies and worsening health, and he stepped down as party leader and prime minister in 2007. The end of Abe's first term opened a revolving door in which five different men held the prime minister post in five years until his re-election in 2012. He stepped down in 2020 citing ill health.
Abe died on Friday age 67 after being shot in Nara.