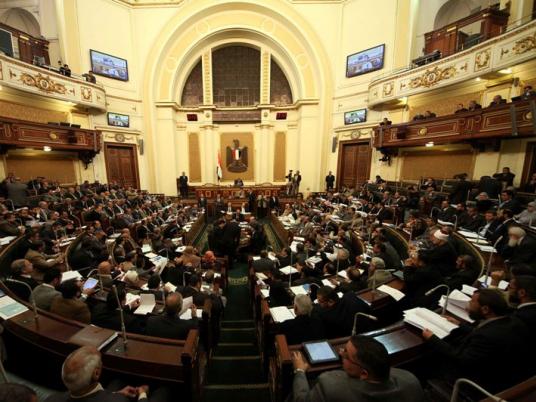 An Egyptian parliamentary panel decided on Monday to draw up a new election law, aiming to avoid delays after a court cancelled President Mohamed Morsy's decree calling for parliamentary elections in April.
The prospect of an election delay raised by the court ruling is something Morsy's Muslim Brotherhood and other Islamist parties wish to avoid as they seek to draw a line under the transition from Hosni Mubarak's rule.
The Administrative Court referred the election law to the Supreme Constitutional Court for review, putting the 22 April start date for the four-stage vote into doubt.
The decision to write an entirely new law appeared aimed at avoiding a protracted hold-up while the legality of the existing law is examined by the constitutional court.
The new law which parliament's legislative committee agreed on Monday to draft would have to be put to the Supreme Constitutional Court, a process which might cause further delay.
Some of Morsy's secular opponents have welcomed the idea of a delay. The main non-Islamist parties had said they would boycott the election, saying there were no guarantees it would be free and fair.
The election will pick a new lower house of parliament to replace one that was dissolved last year. The Islamist-dominated upper house currently has legislative power. Morsy's opponents accused the Islamists of exploiting their influence to write a law that suited them.
Khaled Dawoud, a spokesman for the National Salvation Front, an alliance of opposition groups, said: "We hope they take this opportunity to discuss any new elections law with all concerned parties in order not to end up again in the same situation with yet another flawed elections law."