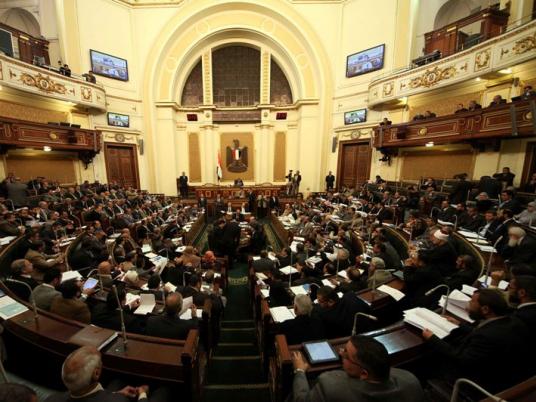 The Shura Council legislative committee on Sunday removed an article from the draft electoral law that banned the use of religious slogans in election campaigns. The amended draft law is to be submitted to the council Monday for review.
The removed article, Article 61 of the political rights draft law, which the Cabinet submitted to the council, stipulated a punishment of imprisonment for no less than three months, as well as a fine of no less than LE5,000 and no more than LE10,000, for using religious slogans in campaigning.
The committee approved the punishment of five years imprisonment for candidates committing felonies during the elections, and a five-year ban from practicing politics.
The majority of members in the Shura Council, Egypt's upper house of Parliament, are from the Muslim Brotherhood, whose slogan is "Islam is the solution." The group's Freedom and Justice Party used a different slogan during the 2011 parliamentary elections.
Edited translation from Al-Masry Al-Youm