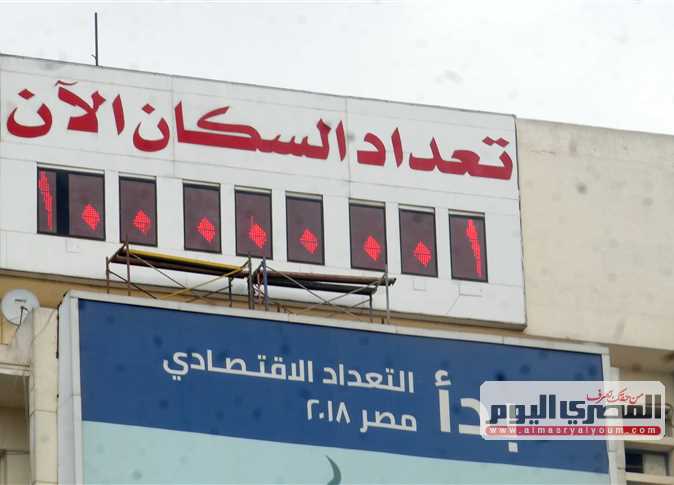 President Abdel Fattah al-Sisi addressed Egypt's rapid population growth in a speech on Tuesday, stating that having more than two children per family is a very big problem and spreading awareness of the rapid growth's danger is necessary.
"We do not seek to solve this problem by issuing severe laws," Sisi emphasized, during the inauguration of the Ismailia Medical Complex.
"We are working on a program to confront the increase in population…and provide the services required for this matter," he added.
He explained that the rate of population growth must be proportional to the resources available to the state, explaining that an increase in population negatively affects all sectors.
Sisi indicated that living conditions are not improving and the Egyptian people will not notice significant improvement until the population growth rate is under control. 
A country requires funding proportional to its population size, Sisi said, and with Egypt's population of 100 million, the country needs roughly LE15 trillion.
If these funds are not provided, all sectors will be negatively affected, according to Sisi.
Egypt's rising population is placing a great burden on the state, warned Minister of Health and Population Hala Zayed, who noted that an annual increase of two million people costs the state LE54.5 billion.
During her speech at the inauguration, Zayed explained that an annual increase of two million people would require an extra LE54.5 billion for the country's medical services alone.
In collaboration with the UN, Egypt launched the "Etneen Kefaya" (Two is Enough) campaign in 2018. It seeks to raise awareness among Egyptian women regarding the importance of birth control and providing contraceptive methods, Al-Ahram reported.
According to al-Ahram, the program was supported by around 100 non-profit organizations that trained volunteers to spread messages of awareness to its target audience.