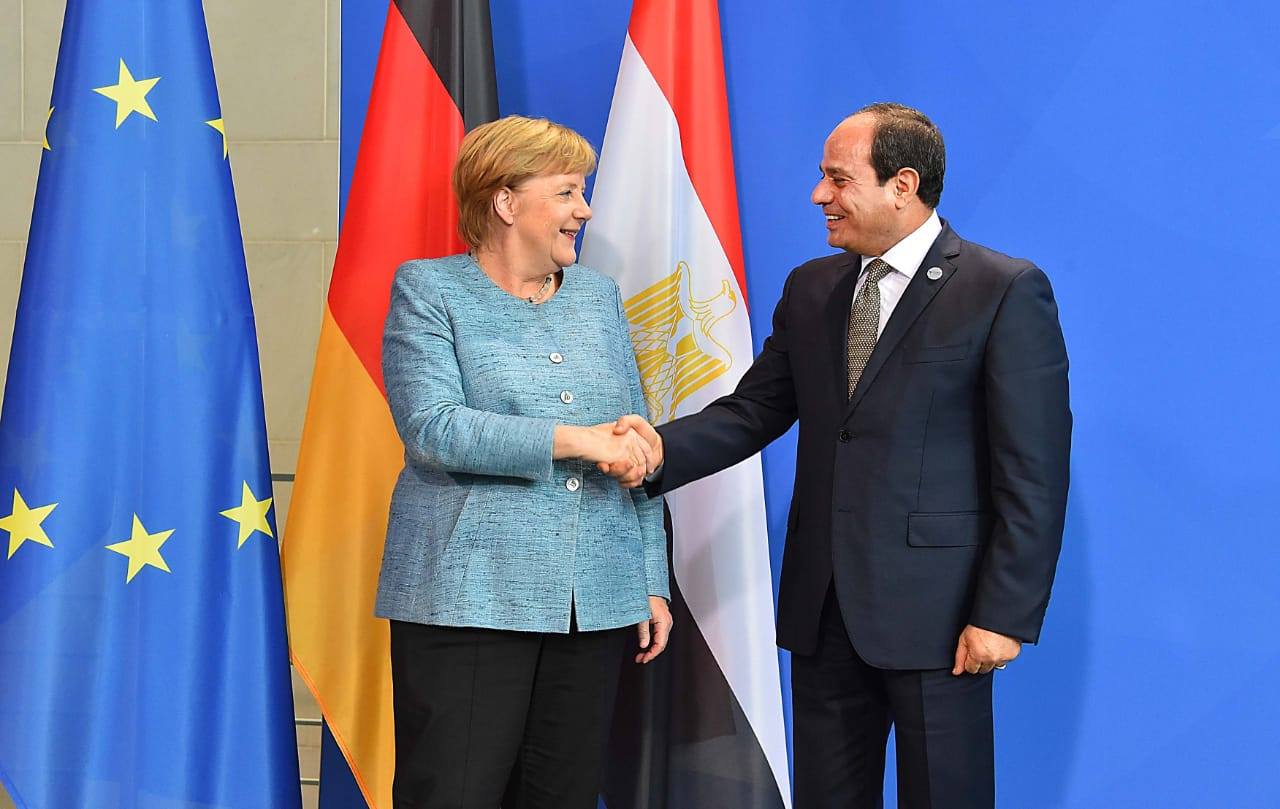 In a Berlin summit, Egyptian President Abdel-Fattah al-Sisi agreed with German Chancellor Angela Merkel that the world should exert more effort to end Middle-Eastern conflicts and achieve regional stability, and stressed the importance of advancing the peace process, to achieve a lasting and just settlement of the region's crises.
In a press conference after the bilateral meeting on Tuesday, Sisi added that security solutions alone are not enough to solve the refugee crisis.
He stressed the importance of continued cooperation between the two countries, and concerted efforts to combat terrorism and illegal immigration around the world.
The forces of "darkness, terrorism and extremism", he continued, represent a common threat, and seek to impede the development process, spread hatred and violence, and undermine national unity.
He stressed that Egypt supports a political solution to Libya in cooperation with all partners, and that it is necessary to implement the UN envoy's initiative to resolve the Libyan crisis.
For her part, Merkel welcomed Sisi's visit, claiming that Egypt and Germany have a long history of special relations, and recognizing Egypt's central role in the region.
In addition to the countries' economic partnership, Merkel reported that they discussed the regional issues, particularly the situation in Libya and Syria, and praised Egypt's position on the issue of illegal immigration.
Merkel voiced her agreement with the president to strengthen and develop these relations in various fields.
Sisi also witnessed the signing of a Memorandum of Understanding between the Egyptian Government and Siemens company, to improve the competitiveness of the Egyptian industry.
Edited translation from Al-Masry Al-Youm.