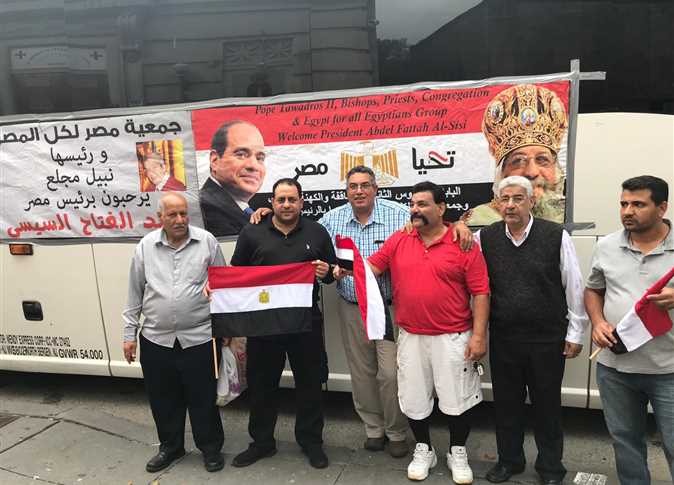 Egyptian President Abdel Fattah al-Sisi arrived in New York on Friday evening to participate in the 73rd session of the United Nations General Assembly.
He will deliver Egypt's statement to the General Assembly, which addresses the country's vision to enhance the United Nations as well as Egypt's roles on regional and international developments, maintaining international peace and security and Egypt's efforts in supporting the fight against international terrorism.
Sisi will chair the high-level meeting for the Group of 77, which Egypt presides over this year for the third time in the group's history. The president will deliver the opening statement at the meeting, which includes reviewing Egypt's role in the group's activities since its establishment in the 1960s.
The President's visit to New York will involve meetings with political and intellectual figures from the US, senior officials and members of the American Chamber of Commerce and a group of members of Congress, as well as meetings with some heads of states and governments.
Sisi will also participate in the Nelson Mandela Peace Summit, which coincides with the celebration of the centenary of the late African leader's birth, and give a speech there.
The Egyptian community in the US will hold several welcome rallies for President Sisi in front of his residence and during his speech at the United Nations.
Hundreds of Egyptians gathered in front of Sisi's residence in New York to welcome him. The participants carried flags and pictures of Sisi, with members of the community wearing T-shirts with pictures of the President and banners in Arabic and English.
Edited translation from Al-Masry Al-Youm