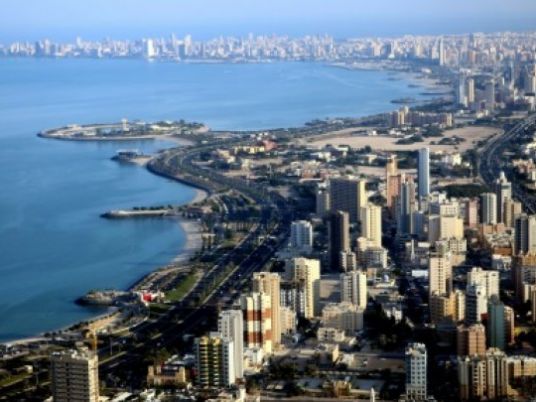 President Abdel Fattah al-Sisi arrived in Kuwait on Sunday where he met with the Emir of Kuwait Sheikh Sabah al-Ahmad al-Jaber al-Sabah at Bayan Palace.
Sabah welcomed Sisi's visit describing Egypt-Kuwait relations as distinctive and private.
Sabah praised Egypt's pivotal role as a major pillar of security and stability for the Gulf States and the entire Arab nation; he put an emphasis on his country's keenness to strengthen bilateral relations with Egypt. The Emir added that Sisi's visit will contribute to enhancing cooperation between the two countries.
Sisi expressed Egypt's appreciation for Kuwait's positions, stressing that Egypt is eager for its brotherly states in the Gulf to be secure and stable because the security of the Gulf countries is part of Egypt's security.
Sisi said Egypt supports Kuwait and Gulf countries against any regional or foreign threats.
Talks focused on a number of regional and international issues of common concern, the need to strengthen joint efforts to counter terrorism and the concerted efforts of the international community to reach political solutions to the crises witnessed by some countries in the region.
Minister of Trade and Industry Tarek Qabil said Sisi's visit to Kuwait and Bahrain is an important step towards achieving a qualitative leap in joint economic relations with the two countries.
Edited translation from Al-Masry Al-Youm