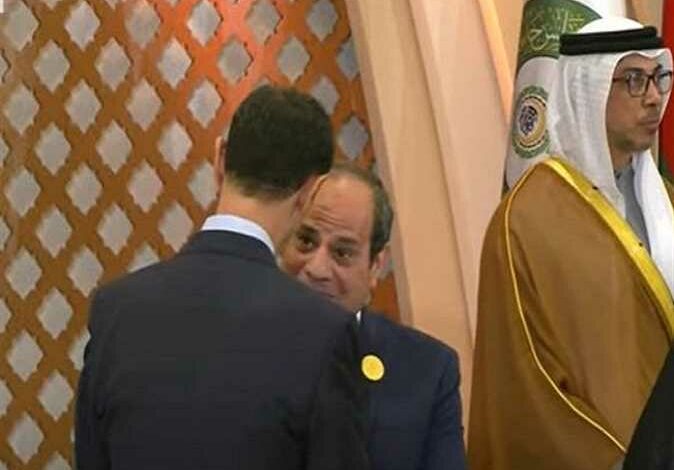 Egyptian President Abdel Fattah al-Sisi shook hands with his Syrian counterpart, Bashar al-Assad, on the sidelines of the 32nd Arab Summit in their first ever meeting.
The two leaders also stood next to each other while taking the commemorative photo of the Arab summit, and then held a short dialogue.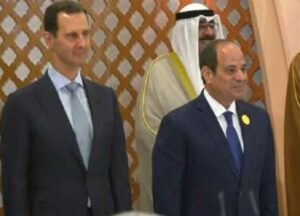 In February Sisi telephoned his Syrian counterpart Bashar al-Assad, to offer condolences for the victims of the devastating earthquake that occurred in February in Syria.
The 32nd Arab Summit was launched in the Saudi city of Jeddah, and the leaders of the Arab countries took a commemorative photo before starting the summit.
The Jeddah Summit comes within an overall framework to resolve crises in the Arab world, starting with the Palestinian issue, Syria, the Sudanese crisis and then Yemen, Libya and Lebanon.