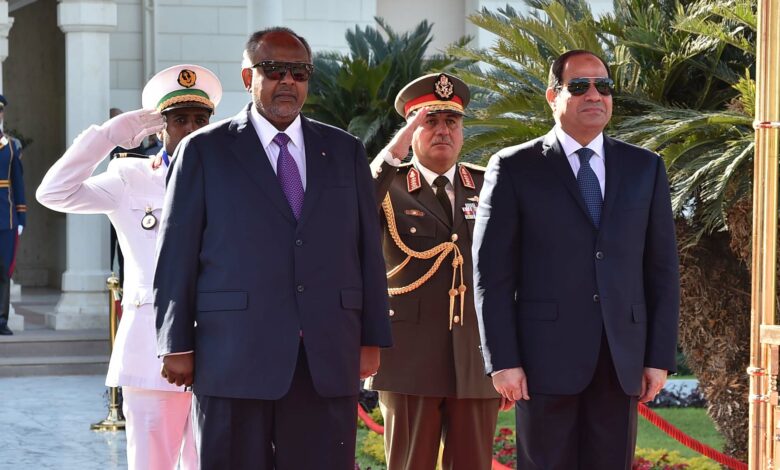 Egyptian President Abdel Fattah al-Sisi will travel on Thursday to the Republic of Djibouti to meet with his Dijbouti counterpart President Ismail Omar Guelleh.
The two are set to discuss strengthening bilateral relations and joint cooperation, especially on the security, military, and economic levels.
Sisi and Guelleh hope to reach agreements that serve the interests of both counties and enhance cooperation between Egypt and Djibouti.
The Egyptian-Djiboutian summit will also witness an exchange of views on important regional developments.