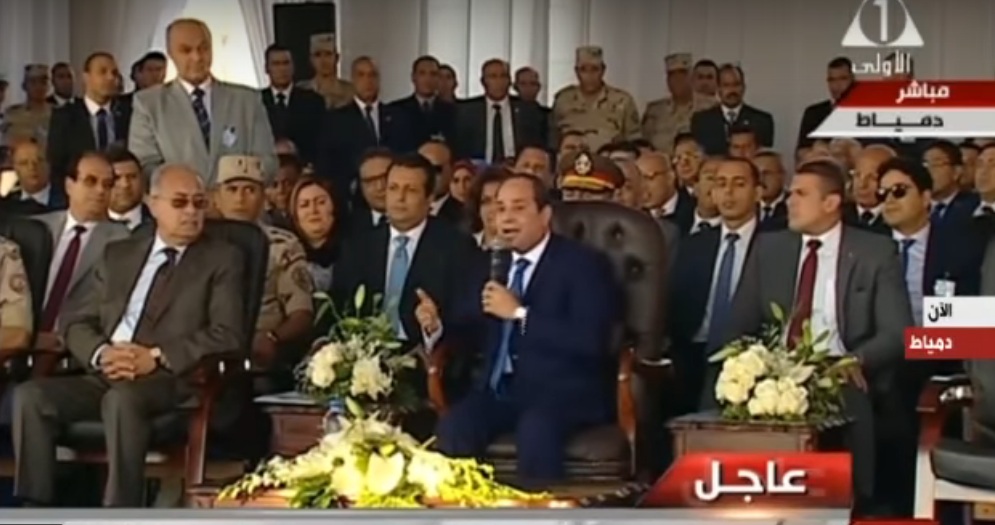 President Abdel Fattah al-Sisi stated that he refuses the policy of fait accompli (leaving those affected, the state in this case, with no option but to accept it) regarding the illegal seizure of state lands.
Sisi added that whoever can afford to buy land from the state should do so legally and not seize land.
The government announced at a conference held at Al-Galaa Theater on Wednesday the results of the crackdown against encroachment on state lands.
The Prime Minister and the Ministers of Defense, Interior and Local Development, a number of governors, security directors, military officials and other officials attended the conference.
Sisi said 65 million square meters of state lands have been restored that need around LE65 billion to lay its infrastructure.
Prime Minister Sherif Ismail announced that 1.93 million feddans of agricultural land has been encroached upon and 1.7 million feddans were recovered.
Ismail added that 168.5 million square meters of state land was encroached upon and 118 million square meters were recovered.
Sisi ordered in May a committee to be formed to recover seized state land, warning that illegal seizure of state lands is a threat to homeland security.
At the conference, Sisi said media is an industry and the Egyptian state media is in a great deal of debt because it does not aim to make profits, he added.
"You have the right to believe in whatever you want, unless you are killing us. If you insist on killing us then our sole option is to face you," Sisi said.
The president called on young people to respect the faith of others, and to love and respect each other.
Edited translation from Al-Masry Al-Youm