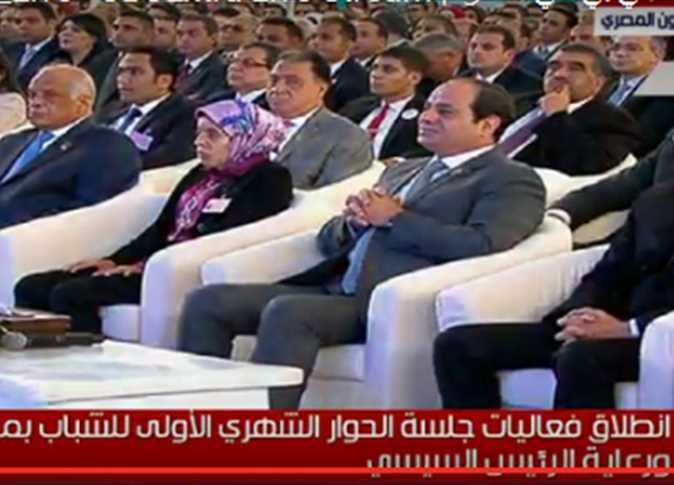 President Abdel Fattah al-Sisi will inaugurate on Tuesday the third National Youth Conference in Ismailia.
More than 10,000 police officers and army soldiers will take part in securing the conference, a security source told Al-Masry Al-Youm.
Security forces were deployed at all entrances to Ismailia, while secondary roads leading to the city were closed.
The streets of the city witnessed fixed and mobile patrols, and the naval forces were deployed in Al-Temsah Lake and the Suez Canal.
Major General Yassin Taher, governor of Ismailia, described the youth conference as "a great breakthrough for development and the largest propaganda and promotion of investment in the Canal and Sinai region, which has witnessed and continues to witness many major national projects."
According to Taher, 1,300 young men and women will participate in the conference which will be a akin to a message of security and peace from Ismailia to the whole world.
He praised the "Ask the President" session as a novel opportunity for dialogue between Sisi and the Egyptian people.
The first day of the conference will be presented by anchors Sherif Fouad and Dina Esmat, and will be dedicated to talking about the Sina Liberation Day.
In the evening, Sisi will meet with 150 young men and women from Sinai and the Suez Canal cities.
Edited translation from Al-Masry Al-Youm