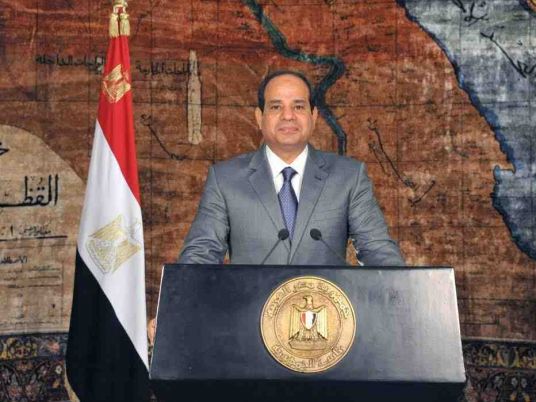 A statement by the Presidency of the Republic said, on Sunday, that President Abdel Fattah al-Sisi called on the Cabinet to take all necessary steps to provide imported drugs that have no local alternatives.
Sisi stressed during his meeting with Prime Minister Sherif Ismail and Health Minister Ahmed Emad Eddin, today, the need to maintain the supply of drugs on markets, and ensure the availability of various types of medicines at affordable prices.
Spokesman for the presidency Alaa Youssef said Sisi briefed during the meeting on the government's efforts to develop the health system, and to provide drugs in light of hiking prices as a result of the pound flotation, according to the statement.
The Cabinet agreed in its meeting on Thursday to increase the prices of medicines.
The Health Minister told Al-Ahram newspaper on Saturday that the increase that has been approved will not apply to over 15 percent of the size of domestic pharmaceutical products, and 20 percent of imported drugs. He added that the increase is divided into three segments.
The Health Minister displayed during a meeting with Sisi Monday the ministry's plan to overcome medicine shortages.
The plan is divided into three stages, the first is a short-term stage that includes increasing prices in return for providing medicine on the market.
The medium-term stage includes the rehabilitation of state-owned pharmaceutical factories, and the long-term stage is based on the expansion of the local pharmaceutical industry, according to the statement.
Meanwhile, the Ministry revealed that it has allocated over LE8 billion to develop hospitals and state-owned medical institutions over the next two years, said Emad Eddin.