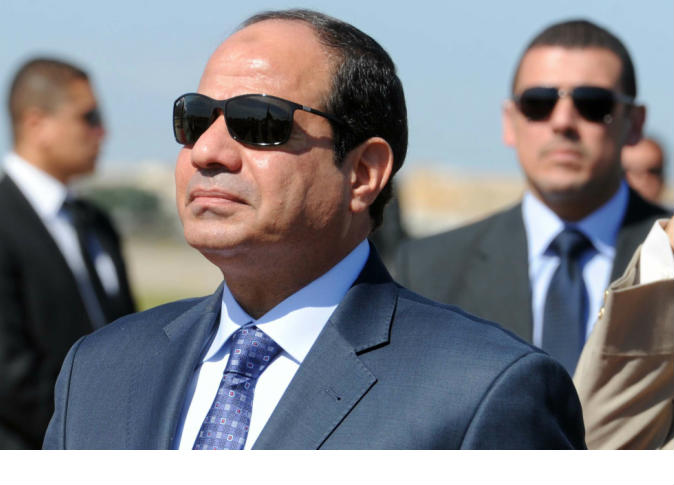 Egyptian president Abdel Fattah al-Sisi said Tuesday that chief of Journalists Syndicate Yehya Qallash is being tried for criminal charges, not for freedom of speech.
Sisi's comment on Qallash and the syndicate's board members Khaled Al-Balshy and Gamal Abdel Rahem came during an interview with the Portuguese TV channel RTP.
The court ruling on Journalists Syndicate chief based on criminal charges, away from any freedom of speech issues, Sisi said.
He added that the Egyptian state respects freedom of speech; and that Egyptian media outlets do speak freely.
Sisi commented that there is no scope for a dictator to exist in Egypt, because a president's tenure is only four years.
What happens in Egypt should not be judged through the media only, as they usually "exaggerate" the incidents they report, Sisi remarked.
He added during the interiview that 82 prisons have been pardoned and released in the first batch of cases. The list comprises 22 students and 22 workers, among others, and two journalists, who came from a dozen governorates, based on a copy made pubic by committee member Mohamed Abdel Aziz.
Sisi pointed out that there are more cases of imprisoned youth to be reviewed in the near future and that their number is 500, contrary to media claims they are in the thousands.
An Egyptian court sentenced Qallash, Al-Balshy and Abdel Rahem on Saturday to two years in prison for harboring colleagues wanted by the law and spreading false news.
The verdict marks the first time ever for a chief of the Journalists Syndicate to be put on trial since the union was founded 75 years ago. Human rights activists and lawyers have heavily condemned the court's decision.
Edited translation from Al-Masry Al-Youm