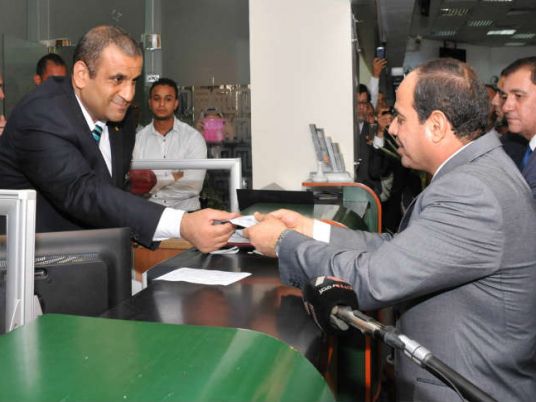 President Abdel Fattah al-Sisi headed to the National Bank of Egypt in Heliopolis on Monday and made a donation to the Long Live Egypt fund.
The presidency had created an account to receive donations to help the economy, which has been affected by two uprisings since 2011.
The president had also announced donating half of his salary to the economy and has urged officials and other high-paid figures to follow suit.
The Long Live Egypt fund is not met, however, without controversy. Critics say the fund is nothing more than a political stunt.
Similar funds were started after 25 January revolution and 30 June revolution, calling on the public to give donate to help Egypt's coiffers. It still remains unclear how much money has been collected into these accounts and how it is spent as the projects lack transparency.
Edited translation from Al-Masry Al-Youm