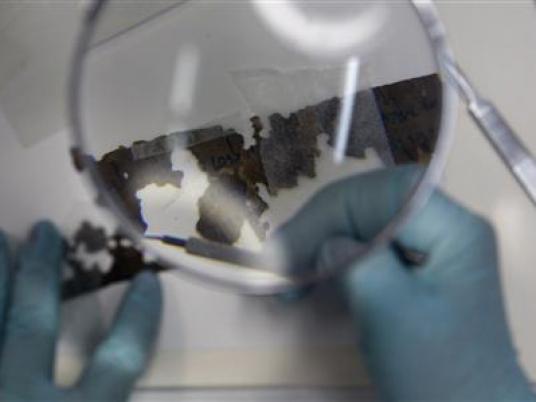 President Abdel Fattah al-Sisi received a delegation comprising the heads of American-Jewish organizations on Sunday, in the presence of the head of Egypt's General Intelligence Khaled Fawzy.
"During the meeting, the president stressed his keenness to receive delegations representing different [groups] from American society, in order to strengthen the bridges of communication and mutual understanding about the nature of the challenges facing the region, and ways of addressing them," presidency spokesperson Alaa Youssef said.
Sisi said American-Egyptian relations have expanded over the decades, adding that the next stage requires strengthening these relations in all fields, Youssef mentioned.
The president said Egypt is proceeding on the path to achieve overall economic development at a steady pace, through several critical economic measures, which aim to bring about a major development in the country's infrastructure, as well as facilitating investment and tackling corruption by way of strict procedures, which should provide a favorable environment for investment, Youssef added.
Sisi stressed that Egypt is working on economic developments and fighting terrorism at the same time. He added that terrorism threatens not only Egypt and the Middle East, but the whole world.
He referred to the need of collaborating efforts at the international level to eliminate sources of funding and arming for terrorist organizations.
Egypt confronts terrorism both security-wise and intellectually, he said, pointing to the development of religious discourse and promoting the principles of coexistence and citizenship as means of fighting terrorism intellectually.
Members of the delegation stressed their great appreciation for Egypt's pivotal role in maintaining stability and peace in the Middle East, in addition to the government's efforts in courageously addressing economic challenges, according to Youssef.
At the end of the meeting, the delegation put an emphasis on communicating their positive impressions of Egypt to the American people and circles of decision-makers in the United States, and praised the steps taken by the Egyptian government to boost the living standards of the Egyptian people and develop the business climate. They expressed their intention to encourage American investment in Egypt, Youssef said.
Edited translation from Al-Masry Al-Youm