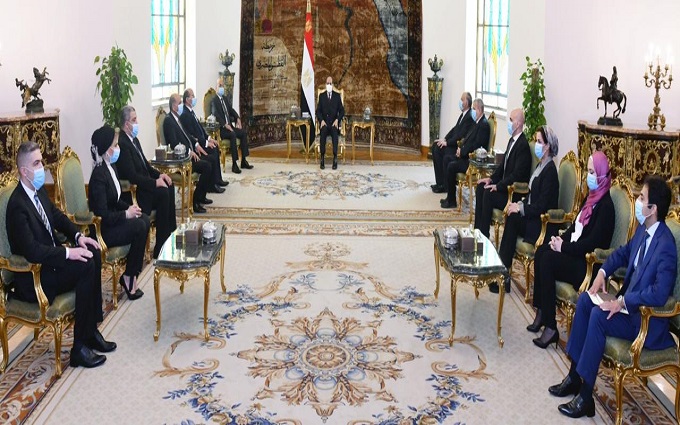 Egyptian President Abdel Fattah al-Sisi on Saturday met with representatives of young judicial authority members, Minister of Justice Omar Marawan and heads of the Cassation Court and State Council to discuss the digital transformation of the country's judicial system.
Sisi assured that the state is keen to modernize the judicial system through automation and digital means as part of Egypt's Vision 2030 strategy.
He also requested further training and support provided for young judges as another step towards achieving the nation's desired development.
Several of the younger judges praised Sisi for renovating the al-Galaa Court Complex to the highest standards of construction, in a manner harmonious with the complex's historical importance and number of visitors.
The judges also hailed the state's eagerness towards automating judicial measures, especially regarding family statutes.
Marawan said that the judicial authority is willing to achieve prompt justice to support the country's march towards development.